William Basil Rang was born on August 18, 2002. He first visited PineSong on the Memorial Day Weekend, when he was 10 months old.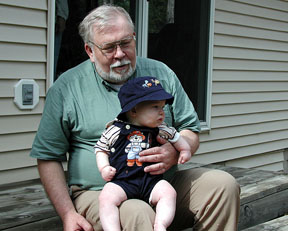 Will showed up at the cabin dressed for fishing but a bit young for wading the brook with grandpa.
Will and Beth in front of the cabin.
Will and Anton on the old log bridge
Will and grandma inside the cabin