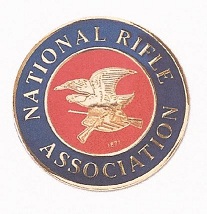 NRA Basic Pistol Course
The NRA Basics of Pistol Shooting is a two-part course consisting of an e-learning portion (Phase 1) completed online in your own timeframe and a hands-on practical portion (Phase 2) conducted at a range under the guidance and supervision of an NRA certified instructor. The course is intended for all adults regardless of previous shooting experience or NRA affiliation.

This easy-to-understand online training program allows you to go at your own pace and learn from the comfort of your own home. Simply go through the online course material, successfully complete the online exam, and you'll receive your certificate of completion instantly. When you enroll in the online course click here, (NRA course control code fee is $60.00) or (purchase control code from Pine Tree for $50.00) you create a personal identification number (PIN). When you successfully complete the course, printing your certificate activates that PIN. The activated PIN allows you to register for the instructor-led (Phase 2)training portion of the course, PTRC fee is $50.00

Here at Pine Tree Rifle Club the instructor-led training portion of the course (phase II), our NRA certified instructors will validate comprehension and application of gun safety rules; range protocol; proper handling; loading and unloading procedures; application of pistol shooting fundamentals; stable shooting positions; live fire; and a final shooting qualification.