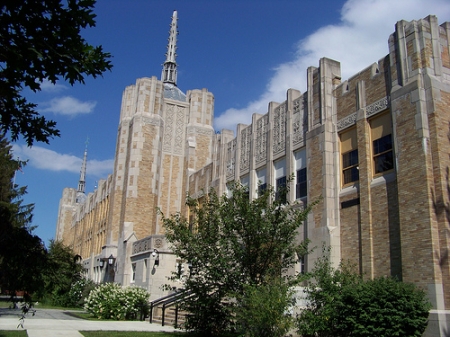 Return to the Top | The 50th Reunion | Previous Reunions | The Class Today | Pictures Page | Class Members | In Memoriam
Middletown High School Class of 1969
This web page is dedicated to all fellow Middies of the Class of 69. It is sponsored by the Reunion Committee. We thank those Middies who have sent words of support ... and words of correction too. Hearing from you is the best part of working on the committee!
This web page goes along with our Facebook group "MHSClassof69". It is a "secret" group, and you must be invited in by a member. Why are we keeping it a secret? In a nutshell, it is to keep spam out and try to preserve your privacy. Believe me, even this relatively obscure web page generates a large amount of junk email. If you are a Facebook user and are not yet a member of our group, please send a Friend request to Larry Pryluck and we can add you. Commercial solicitors need not apply. We appreciate the numerous comments that some of our more than 100 members have posted over the past few years - memories, questions, trivia, and pictures.
If you have any goings on that you'd like to share with the class on the Class Today page, please send them to the Reunion Committee. We appreciate any updates and corrections.
Please let Middies you are in touch with know about this site and our Facebook group. Over the years people move or change email providers, making it difficult to let them know of reunions and other class doings. Keep us in mind when you move; please send us a note when you get settled in your new home. We have also received a lot of returned email because of filtering software. Please add "mhsclassof69@comcast.net" to your email address book.
Announcing the 50th Reunion
This year the Class of 69 will celebrate the 50th anniversary of our graduation. In recent years the Middletown School Board has honored classes with a Golden Grad salute during that year's graduation and a tour of what we knew as the high school, now called the Twin Towers Middle School. The High School recently sent out a Golden Grad invitation with details; copies of this were emailed to classmates and posted on our Facebook group. Unfortunately this year the graduation ceremony will be on Wednesday, June 26, making attendance by class members who don't live near Middletown much more difficult. Registration for this event closed on June 12th, but send an email to Ricarmen Bonet or Lora Depasquale of the Middletown School District to see if you can still attend.
After the Golden Grad ceremony on June 26 there will be an informal get together at J's Place at the corner of West Main and James Streets (the old Cozy Knit Shop building) in downtown Middletown. There are no specific goings on planned, but it will give folks another chance to spend some time together.
We are working with the school system to arrange a visit to our high school on the afternoon of June 28th as part of our 50th Reunion Weekend; details will be posted here, by email, and on our Facebook group when details have been finalized.
The Class of 69 will reunite on Friday, June 28, 2019, and Saturday, June 29, 2019, to celebrate the 50th anniversary of our graduation. First up will be a Friday evening ice-breaker at the Olde Erie Restaurant in downtown Middletown. This will feature light hors d'oeuvres and beer, wine and soda; there will be a cash bar for mixed drinks or microbrews. The good news: a lot of our classmates will be there. The bad news: we have reached capacity of the upstairs room we reserved! There are tables in the main restaurant, the bar, and on West Main Street, so you latecomers can still get a chance to see your old friends. The cost is $20 per person.
A note about parking for the Ice-Breaker. That evening we will be sharing downtown Middletown with attendees for a Jimmy Sturr concert at Festival Square. It should be a hoot but expect a crowd. Car pooling is strongly recommended. Street parking will be scarfed up early. Parking lots are as follows:
- James Street
- the "Avon" parking lot on James Street/Henry Street
- South Street across from the Paramount Theater
- the old Middletown Savings bank lot on South Street
- South Street down from the Paramount
- the old "Coffee Shop" lot on West Main Street
- the old "Greens" parking lot on North Street
- Orange County Trust on Orchard Street
- the St. Paul's Church lot is private but a possibility, as is the old Mt. Carmel church lot
Anybody needing the lift at Olde Erie to get to the second floor will need to contact an employee upon arrival for assistance.
On Saturday June 29, 2019 we will have a dinner dance at the West Hills Country Club on Golf Links Road off East Main Street, Middletown. Time will be from six til ten pm. This will include soft drinks, hors d'oeuvres, and a buffet with additional carving stations. There will be a cash bar. The Reunion Committee passed the hat and music for your listening and dancing pleasure will be provided by One Swift Kick. The cost is $75 per person.
Don't forget to bring your Epilogue to get those autographs you missed back then.
It is too late to print the reply form and return it to the Reunion Committee, as we've had to provide final numbers to the Olde Erie and West Hills. We are sorry if you didn't respond in time.
The group rates that we arranged with both the Hampton Inn and Microtel have expired. Both hotels are near the Crystal Run exit off Route 17 (Exit 121), convenient to both the Ice Breaker and the Dinner/Dance, and may still have rooms available. You can book online at MiddletownHamptonInn.com or call 845-344-3400; or you can call the Microtel directly at 845-692-0098.
We are interested in any trivia that you may have about the class or Middletown, for possible use in a contest during the dinner/dance. Please send it in an email to the Trivia Master.
We recently sent an email to classmates with phone numbers for members of the Reunion Committee should you have issues once you hit town this June. If you did not receive that email, or merely wish to update your email address with us, please send a note to the Reunion Committee.
We look forward to seeing you all again this June!
Previous Reunions
While many of our classmates often get together, the Class of 69 has formally gotten together to reminisce, renew old friendships and make new ones every five years. Photos from some of the previous ones can be seen at the Reunions Photo Page.
The Class Today
The members of the Class of '69 have always been active. Many of our classmates have active Facebook pages, and many have posted on our Facebook group page as well.
We'd like to "show off" all the good things we do, and provide links to your web sites. Please send your information to the Reunion Committee.
Pictures! We've Got Pictures!
We have pictures from the 35th and 40th Reunions, elementary school classes, and Middies Today at the Photo Page.
Missed the 40th Reunion? Pictures from the weekend are available at the 2009 Reunion Page.
Missed the 35th Reunion? We have visual memories of the 35th Reunion - just click here to bring up thumbnail images and links to full-size photos. Thanks to Tammy (Youngblood) Remer for sharing some of her photographs from the weekend with the class.
Thanks to Cherni Gillman, Lynn Downing-Racine and Francine Wernau-Green who graciously sent us photographs of some of their elementary school classes. Click here to bring up links to them. How many of the faces can you recognize?
Cherni also sent us a picture of her Confirmation Class at Temple Sinai. Click here to see it.
Thanks also to Diane Van Duzer-White who sent us photos old and new. See them here.
We'd love to post your pictures. Please send to the Reunion Committee.
---
Members of the Reunion Committee include:

Frances Crawford Pryluck
Lynn Downing Racine (and her honorary-Middie husband Dave)
Dennis Hayden (and his Middie wife Donna)
Nick Illobre
Jim Masi
Kathy Mitteer Clark (and her honorary-Middie husband Pat)
Larry Pryluck
Dan Wanser
We'd love for others to join the fun and help set up future gatherings. We meet periodically. We want to hear your ideas for keeping in touch, especially if you are willing to work make them happen. Please send them to the Reunion Committee.
---
The Class of '69
This page has a comprehensive list of approximately 340 names of persons who graduated with us or were in our class but left early for various reasons and still think of MHS as their alma mater:

212 with good email or other electronic addresses
+ 67 with no known current email address or other contact information; these are the names in bold
+ 59 "deceased members" of the Class of 1969.
We thank our classmates who have let us know of their whereabouts and how we can get in touch with those among the missing.
Kathy (Mitteer) Clark and Larry Pryluck have been maintaining the list of classmates and addresses for over 45 years. This list is used only for staying in touch about get togethers and will not be shared with third parties. We will not post your email or website address on this page unless you request it (in which case we'd be happy to include a link to you). If you are a member of the MHS Class of 1969 with a personal non-commercial web page we will be happy to include a link to your site; send us an email with your link.
We have listed women by maiden name (with married names in -italics). If you know of a classmate who is not listed, please let us know, and let him or her know about the class website. We need your help to locate missing Middies. We want to find MIA classmates and make this page more complete and accurate, and so we can keep them up to date on class doings. We are using email and Facebook almost entirely to stay in touch with classmates, so please pass along reunion and any other class doings to classmates with whom you are in touch who are not online. Please share with us e-mail and postal mailing addresses, Facebook user names, telephone numbers, or other leads for Missing Middies, as well as corrections or additions to this list to MHS Class of 69.
---
A | B | C | D | E | F | G | H | I | J | K | L | M | N | O | P | Q | R | S | T | U | V | W | X | Y | Z
Cathy Abramson, Ann Ackerson, Susan Acosta, Barbara Adams‑Hebard, Sally Areson‑Corcoran, Rochelle Aronowsky‑Lederman, Gwendolyn Atkins‑McNally, Gail Atwood
Robert Bachelder, Pam Bandi‑Myers, Elizabeth Barlow, Frances Barmann, Evelyn Bauer, Sally Beakes‑Kemple, Stacy Beakes, Angelo Bellotto, Suzanne Bender‑Maurizzio, Beverly Benedict‑Hicks, Elaine Benedict, David Benjamin, Jeff Benjamin, Paul Bernard, Andrea Blizard, Stephanie Blumenthal‑Friedman, Donna Boffa‑Mabee, Linda Bogosian, Sherry Bohm‑Behrent, Margaret Boutin‑Sickmiller, Robert Bright, William Bright, Brenda Broadhead, Nancy Broas, Richard Broas, Malcomb Brown, Stephen Brown, Ralph Budd, Patricia Bunton‑Palmer
Barbara Caffery‑McNeil, Linda Castle, Margaret Cavaliere‑Gutierrez, Cindy Clarke‑Norris, Jeanne Clemmer‑Markle, Jay Clisdell, Bruce Cohen, Mary Colarieti‑Geiger, Mary Lou Coleman‑Lukach, Wayne Collins, Tom Congalosi, Robert Coquel, Chris Cortright, Roy Cosner, Benjamin Crawford, Frances Crawford‑Pryluck, Jerry Cross, Arleen Csicsaky‑Krasnoff, Barbara Currier‑Gregory
William Daly, Martha Davis, Donald Day, Kathleen Decker, Robin Delaney, Myrna Delgado, Ann Deserto‑Helt, Louis DeSol, Dominick DiMunno, Gary Dodd, Donald Dolan, Maureen Dolan‑Fish, Charles Donohue, Patricia Lynn Downing‑Racine, Charles Dunlap, Martha Dunn‑Gross, John Dunphy, James Duvoli, Diane Dziengiel‑Braun, Norma Dzierzek
Karen Eager‑Ferrara, Gail Ebert, June Edwards‑Voegelin, Donna Eherts‑Salomone, Ralph "Buzzy" Eherts, Marlene Eickmeyer‑Mooney, Patricia Ellis, Richard Ellis, Bernard Engelberg
Denise Fagain, Wayne Fairweather, Faith Falick‑Segal, Mildy Falk‑Weinstein, Lynn Farber‑Evans, Roger Fiero, Ronnie Fiscella, Roxanne Fiscella, Janet Fischbeck‑Taylor, Thomas Foster, Elizabeth Freeman‑Rivers, Stanley Freer
Catherine Gaeton‑Cole, Linda Gardner‑Linneman, Daniel Garland, Jack Garretto, Deborah Gatti, Ralph Geer, Cherni Gillman, Carl Goodman, Julie Gorton‑Bomgardner, Karen Gould, Juanita Grant, Samuel Graubard, Richard Gregory, Carol Grzyonka
David Halstead, Karin Hardick‑McGinn, Pamela Hare‑Schoemann, Jeanne Harrington‑Viserta, Deborah Harter‑Itzla, Maryann Hasbrouck‑Skrobanski, Linda Hassenmayer‑Kalblein, Dennis Hayden, Robert Healy, Robert Hicks, Patricia Hogan, William Hogue, James Holden, Kevin Holley, William Holmes, Forrest Hubbard, Paul Hughes, Jayne Hums, Douglas Hutchings
Nicholas Illobre, Cheryl Ingram, Robert Isseks
David Jiminez, Lisbeth Johann, Arlene Ruth Jones‑Rushing, Barbara Joseph‑DiMunno, James Joseph
Edward Kain, Gary Kane, Elizabeth Kaplenk‑Owens, Rand Katz, John Kehm, Keith Kelder, James Kelly, Marie Kelly, Thomas Kennedy, Ronald King, Dennis Klein, James Kniffin, Ann Knudsen‑Semotan, Dona Kowalewski‑Perna, William Kralic, Cheryl Kreisch‑Philhower, Rita Kulman‑Nystrom, Patricia Kusek
Ronald Lacenera, Barbara Lachance‑Weymer, Gary Lake, Ronald Landrigan, Peter Laskaris, Marlene Lazier‑Archer, Tracy Lee, Wayne Leidy, Mary Lou Lempka‑Leidy, Frank Lentino, Debi Lewis‑Pellew, Tommy Lind, Deborah Liska‑Hackett, Jillaine Liska‑Costelloe, David Livesey, Ronald Lybolt, Donald Lyons
Michael Madden, Sonia Maldonado, Catherine Martin‑Crist, Michael Martin, James Masi, Frances Massaro‑Sorrentino, Mary Lou Maurizzio‑Lewis, Thomas Mauro, Michael McCann, Frances McCarthy, Patrick McDermott, William McGrory, Richard McGuire, Dennis McKeon, James McKinney, Merritt "Mickey" Mead, Shawn Michel, Linda Sheila Middleton‑Lewis, Joann Miller-Heisler, Nancy Miller‑Darling, Jane Mitchell‑Sinsabaugh, Sampson Mitchell, Kathy Mitteer‑Clark, Marlene Mooney, Richard Morgan, Cynthia Morris, Emerson Morse, Cynthia Murray, Ellen Myers, Sidney Myers, Joan Myruski‑Sniffen
Anna Napolitano, Anna Rose Napolitano‑Hamilton, Michael Napolitano, Sue Neller, Pamela Nelson‑Fucito, Evan Nickles, Neil Novesky, Eugene Nowicki, Robin Nutt‑Wren
Donna Obermeyer‑Bishop, Thomas Owen, Nesrin Ozpak‑Uysal
Ronald Palmer, Patricia Panaro‑Brewer, Joanne Parke‑Hagy, Nancy Pavlich, Tonjia Pellew, Rosendo Pena, Udell Penski, Vincent Perna, John Pintka, Paul Pollets, Donna Powell‑Greenhill, Marie Powers, Ross Prindle, Lawrence Pryluck
Thomas Quinn
Robert Rabinowitz, Robert Ralston, James Raponi, John Reagen, Thomas Reidy, James Reilly, Linda Rogers, Rene Roselli‑Mead, Barbara Rossi‑Cournoyer, Dale Roth, Cesare Rotundo, Michael Ryan
Roger Sannwald, Andrew Sargent, Kathleen Scott, Doreen Seamans, John Seekamp, Deborah Selemba‑Pugliese, Joann Seligman‑Hargabus, Jack Shafer, Kevin Sharpe, Paul Shaver, Dorothy Shay, Philip Sheremeta, Randy Sherman, Chris Sienkiewicz, Charles Silvers, Diane Simpson‑Vance, Jean Sircable‑Witkowski, Charles Skinner, William Skinner, Andy Skrobanski, Charmaine Smiklo, Alex Smith, Debbie Smith‑Decker, Donna Smith, Julia Smith‑Avant, Laura Smith‑Eckert, Paul Smith, Timothy Smith, William Smith, Joseph Smykla, William Snyder, Bonnie Sobel, Angelica Solero‑Silva, John Solero, James Soules, Bruce St John, Darryl Stevens, Catherine Straube‑Rohner, Carole Swalm‑Saito, Kathleen Sweeney, RuthAnn Szela‑Springer
Antoinette Talarico-Sardella, Bernice Tanzman‑Diaz, Robert Taracino, Lisa Taub‑Bernstein, Barbara Taylor, Donna Taylor, Sandra Taylor‑Perna, Deborah Teller‑Bond, Gloria Tesoro‑Arnott, René Tetro, Randy Thompson, Susan Thompson‑Knapp, Nancy Thoss‑Holekamp, Jane Tiarsmith‑D'Emic, Peggy Titsworth‑Talmadge, June Tompkins, Gregory Townsend, Fred Travares, Larry Truex, Michael Turk
Nancy Ulrich‑Green, Donald Umhoefer, Susan Umhoefer‑Zimmer
Cheryl Valentine, Gail Van Antwerp, David Van Dunk, Diane Van Duzer‑White, Joe Van Sickle, David Van Wagner, Theresa Veraldi‑Spiro, Joseph Vescosi, Victor Vignola, Joanne Voulelis‑Kelso
David Wagner, Wayne Walton, Michelle Wand, Daniel Wanser, Tammy Warshinsky‑Lester, Barbara Weale‑Labagh, Catherine Webster‑Scott, Lance Weeden, Walter Welch, Cathy Wells, Francine Wernau‑Green, Wayne Weymer, Nancy White, Arthur Wilcox, Deborah Williams‑Hunter, Eileen Witt‑Maiolo, Robert Wood, Louise Wright, Richard Wright
Christine Yanez, Bonnie Yegidis, Roger Young, Tama Youngblood‑Remer
Robert Zimmer
In Memoriam
We honor the memory of those members of our class who have passed away. "Each departed friend is a magnet that attracts us to the next world" (Jean Paul Richter).
Sally Areson‑Corcoran, Elizabeth Barlow, Sally Beakes‑Kemple, Angelo Bellotto, Robert Bright, Nancy Broas, Richard Broas, Stephen Brown, Wayne Collins, Chris Cortright, John Dunphy, Karen Eager‑Ferrara, Donna Eherts‑Salomone, Denise Fagain, Roger Fiero, Thomas Foster, Daniel Garland, Paul Haddon, David Halstead, Maryann Hasbrouck‑Skrobanski, Linda Hassenmayer‑Kalblein, William Holmes, Robert Isseks, Elizabeth Kaplenk‑Owens, Keith Kelder, James Kelly, Dennis Klein, Ann Knudsen‑Semotan, Dona Kowalewski‑Perna, Michael Madden, Thomas Mauro, Richard McGuire, Larry McKinney, Cynthia Murray, Ellen Myers, Ronald Palmer, Patricia Panaro‑Brewer, Rocco Panetta, Udell Penski, Robert Ralston, James Raponi, John Reagan, Andrew Sargent, Kevin Sharpe, Philip Sheremeta, Jean Sircable‑Witkowski, Charles Skinner, Joseph Smykla, Darryl Stevens, Kathleen Sweeney, Donna Taylor‑Broas, Randy Thompson, Fred Travares, Larry Truex, Michael Turk, Cathy Wells, Arthur Wilcox, Louise Wright, Richard Wright
---
Return to the Top | The 50th Reunion | Previous Reunions | The Class Today | Pictures Page | Class Members | In Memoriam
This page last updated: 6/19/2019
Copyright © 2004, 2005, 2006, 2009, 2010, 2014, 2019 by The Reunion Committee of Middletown High School Class of 1969. The information provided on these web pages is strictly for the personal use of Middletown (NY) High School alumni in order to facilitate individual contact among them. Any commercial use, mass-mailings, or other unauthorized use is strictly prohibited.
Report problems with this page to the Webmaster

visits to this page since September, 2003.
WebCounter Copyright © by Computer Networking Services, Inc.
Thank you to ReserveMe.com for domain name registration and email forwarding