Mike Gantz
July 1971
Arriving in Anchorage on the 21st I reported to the base weather station expecting to be briefed on my assignment to Tatalina AFS as a weather observer. Much to my surprise I was told that I was being reassigned to the station at Indian Mountain (Utopia Creek --I knew from the name that I was in trouble!).
After getting all of the paperwork and indoctrination (including the film on what would happen if you got drunk, passed out, froze, and had your legs amputated--they had my attention!), I picked up my arctic gear and got ready to travel to UTO.
My first attempt was aboard a C-123 loaded with dripping wet lumber. It was a steambath! After about an hour in the air we turned around and headed back to Elmendorf (bad weather at UTO). Two days later I was in a chopper that returned to Elmendorf after mechanical problems. Three days later I arrived in Galena aboard another chopper and spent the night. The next day I was aboard a Wien Airlines twin otter (referred to as Wieny--now Alaska Airlines). The 2 pilots appeared to be in their late teens. I sat next to a young teenager who was constantly coughing--later somebody told me that the natives had the highest tuberculosis rates in the nation --never did come down with TB, thank goodness!
Finally arrived at UTO on August 6th. I was was assigned to the enlisted barracks --my room was at the end of the hall and nicely decorated with about 2 years worth of Playboy centerfolds--finally, something positive!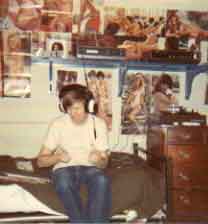 ROOMMATES
I had two room-mates during my tour--Alvarez from So. California and Jack Long from Colorado. Alvarez (motor pool) left in February and Jack (power plant) arrived in March. Alvarez worked days while I worked swing shift a lot so we didn't get in each other's way much. HOWEVER, in October we heard some newborn puppies under our barracks so Alvarez crawled down and emerged with 'Princess'. That dog ate or chewed everything within reach. I was overjoyed when 'Princess' left when Alvarez rotated home!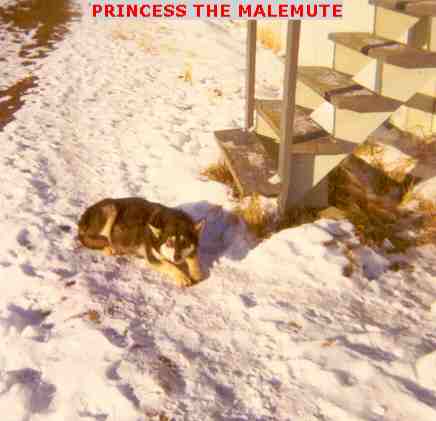 DYING
Soon after arriving a person at top camp had a heart attack and died. They put him in the chow hall cooler overnight and we gave him a military sendoff the next day. Opened my eyes as to how isolated we were!
NCO CLUB
A couple of months later one of our weather people got word that his wife was considering divorcing him, so he was granted emergency leave. But before he could leave he had to get somebody to cover two of his responsibilities -- 1) fill in as bookkeeper for the NCO Club and 2) cosign for his phone bill which would arrive in a few days. I accepted both thinking we would square things when he returned. HE NEVER CAME BACK! I got stuck with a $ 110 phone bill, but I kept the bookkeeping job until I left. I bought a new Honda motorcycle with my earnings when I returned home.
In addition to keeping the books for both clubs, I also ran the liquor dispensory. This involved the two NCO Clubs, the Officer's Lounge and sales to individuals. We had some heavy duty alcoholics.
In late fall our NCOIC for the weather office , SSgt. Jim Adkins arrived. Within a couple of weeks the job of NCO Club secretary opened and he got the job. Later on that winter another weather person was hired as bottom camp club manager. This caused a few problems.
Later that winter the NCO Club was the center of another controversy. In a meeting of the leadership of the club ( I wasn't part of the leadership), it was decided to hire 4 strippers from Anchorage (thats what I was told!). To shorten the story: They arrived, they performed and they REALLY performed again! The commander, a Lt. Col. who was retiring took the heat.
WEATHER
The weather in the spring, summer and fall wasn't too bad--80's was very warm. However, winter could be extreme: one day we had a temperature of 68 below zero with a wind chill of 105 below zero! Anything below -40 made breathing uncomfortable.
VISITORS
In late February, I was working a swing shift when I noticed some lights on the mountains to the west. The natives from Hughes had made the trip by snowmobile towing their sleds (some dogs were tied behind the sleds). They had dolls and slippers made from matched caribou hides. Very high quality and beautifully crafted. They stayed for a couple of days.
CHOW HALL
I feel that I need to praise the mess hall for the outstanding job they did every day.
FIRE SEASON
In early July we had a visit from our weather squadron commander. As his chopper was leaving, we had a couple of lightning strikes about 1/2 mile off the east end of the runway. Our civil engineers responded to the small blaze. Around noon they came back for lunch and Capt. Snelling (commander of the civil engineers) came to the weather shack and asked if I would let him know if anything flared up. I told him that after I had finished the paperwork in the office (I figured 20 minutes) I would climb upstairs to take a look. About 25 minutes later he popped his head in the door and asked if I had a chance to look outside (I hadn't). THE ENTIRE RIDGE ON THE SOUTHERN SIDE OF THE RUNWAY WAS ABLAZE!!! They had 400 natives on the fire within the next couple of days.
WILDLIFE
There were moose, bear, caribou, wolves, arctic grayling and mosquitoes.
JUNE 21ST PARTY
On the longest day of the year we had a 24 hour BBQ. The sun looped around the mountains to the north. We had a stew consisting of moose, caribou and rabbits. The beer was free (stuff that wouldn't sell during the winter).
People who didn't want to be at UTO
In late December an incident occurred at top camp that provided a lot of drama. Someone at top camp was caught stealing. That evening he tried to poison himself. An army chopper was dispatched from Fairbanks. A crew lit smudge pots at the top of the runway. It was pitch-dark outside with a moderate wind and light snow. The crew hadn't been to UTO before so the controllers at top camp had me relay information to the crew as they approached. Pretty exciting! The guy never returned.
In May I happened to be in the chow hall when a couple of new arrivals came in. One of the guys was very angry and loud. He mentioned that he would poison people if he wasn't transferred out! The guy was a cook! He was on next flight back to Elmendorf with an escort.