"Through the Petrified Forest, into the dark cave, up past the Black Pool, is a land called Tranquility. In a wondrous and enchanted land where the fairy folk live, a young woman, Lisa (whose mother is the old woman who lives in a shoe) finds the virtues she learned at home to be very handy. She arrives in Tranquility to be a witch's maid, innocent and inexperienced. In time, both the fairy folk and the young woman discover that she is destined to be a part of their lives, in the struggle between good and evil which erupts shortly after her arrival. Elves and witches, sorcerers and warlocks, pixies and sorceresses, all will come into Lisa's life and she into theirs; some to their good, some to their destruction. In Tranquility and its neighbouring lands, honesty, loyalty, truth and goodness are rewarded happily, dare it be said, ever after."
Welcome to the web site for the fantasy book,
The Fairy Folk and She: A Tale of Friendship and Love.
The book's official release date was February 27, 2006 and can be purchased at any of the online bookstores listed on the right or you can purchase a hardcover copy of the book
directly from me.
Enjoy!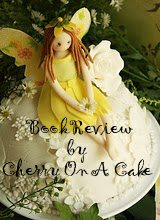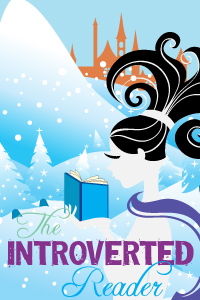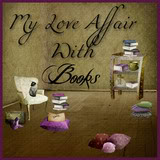 Readers' Feedback
"Wonderful! The story was fascinating, as I didn't know the 'rules' of this fairyland, so anything could have happened, and usually did! It was so enjoyable."
Scilla Berry (Scotland, UK)
"I just wanted you to know that I re-read the book and thoroughly enjoyed it once again. I loved the sweetness of it and the storyline was one I kept thinking about long after I read it. You have such a gift for storytelling, and I hope you'll continue along those lines. Thanks Mary-Anne for such an enjoyable gift."
Anna Mae Walker (California, USA)
"Mary-Anne Grosse Ivie has written a wonderful quick read,
The Fairy Folk and She - a tale of friendship and love
. I originally thought this story was for children, but as I read, I realized that this story is for everyone and that everyone should read it. Alas, if you're looking for something spicy or adult in nature, you won't find it here. This is a wholesome fairytale; Mary-Anne nudges you back to your childhood page by page with the telling of the story. I won't spoil the book for you, but I will say this. The story is about a young girl who leaves the human world out of necessity and journeys to the world of faerie, witches and warlocks and the like. Of course, all good fairy tales involve good and evil, often one group of people fighting another group, with all kinds of characters in between and this book does it well. Mary-Anne has a writing style that I found to be somewhat quirky, but unique. It's difficult for me to put my finger on that, exactly. Read the story, and you'll see what I mean. I really liked it and I await her next book. I'm sure there's a sequel here somewhere, after all, Lisa and Kindred have just begun."
Reviewed by Dennis De Rose, Moneysaver Editing (USA)
"Your book is full of imagination and intrigue. It is cute and sweet and I really enjoyed it. I know children and adults alike will cherish your work as I do."
Francine Chase (California, USA)
"I've just finished the book! I have to tell you that I enjoyed it so much. If it hadn't been for the chores I had to do I would not have put it down until I finished it. It is an enchanting tale and a touching one at that. Certain parts caused me to reflect some....... It's a beautiful and very enchanting story."
Zurina Ismail (Malaysia)
"I just finished reading
The Fairy Folk and She
by Mary-Anne Grosse Ivie. Not only am I pleased to see the use of correct grammar in the title (most people would say "fairy folk and her" but that's not actually grammatically correct), it was a really enjoyable read.
It's your basic fairy tale material, witches and fairies and wizards and old women living in shoes and such (in fact, the old woman in the shoe is the mother of the story's heroine), but it's got a fresh perspective and the author's unique voice really shines. I found myself giggling quite a lot while reading the book, actually.
This book would be suitable for young and old alike, though it's what my five-year-old calls a "chapter book" and therefore not suitable for very small kids who can't keep track of what they've already read and who want pictures.
So, if you like fairy tales with a bit of romance and a humourous perspective (not "ha ha" funny like Shrek, though, just a frequently amusing take on things), give it a look. It's an easy, breezy, fresh read."
Bonni Hall
(Australia)
"
The Fairy Folk and She
is a magical tale inspired from a very simple nursery rhyme. It is very accessible- I think children and adults will both love it! I couldn't put the book down, every chapter presented infinite possibilities that I was just compelled to keep turning the pages. I am eagerly awaiting another work of magic from this talented author."
Mavis Ang (Singapore)
"It's a lovely book with a lot of heart."
Cecilia Vaz (Singapore)
"Ms. Grosse Ivie takes the reader on an excursion of the heart, to a world that sparkles with metaphor. From the moment the old woman and her daughter stepped into the Black Cave, I was compelled to learn the outcome. As I traversed the world of the fairy folk, I was amazed at the author's ability to keep me involved with each character. Her writing style encourages one to slip into the story and enter the richly penned landscapes of a gifted storyteller.
'The Fairy Folk and She'
offers a delightfully profound peek into the imagination!"
Camellia
(California, USA)
"I read your book last week. It was very good! I didn't want to put it down. I am definitely spreading the word."
Janie Coffman (California, USA)
"Just thought I'd send you Kim's (age 13) first impressions... She just started reading it last night and when she came back from school she told me it was cool and she couldn't put it down last night..."
Lucie Grenier (Canada)
"I started reading your book and I really like it!! You keep it really interesting and I like your humor!"
Carla Faganello (California, USA)
"What a fabulous book! If you love fantasy and fairies, love stories and happy endings, you'll love this. About a girl who goes to live with a witch for 10 years as part of a deal for her Mother, only to find she's got something most humans don't, and is soon included in a world we probably all wish we could live in. It's a feel-good book, with a lovely feel to it. I highly recommend you read it!"
J. Smith (Kent, England)
"I thought your book was really good! I loved the characters, especially Willoway... I find you managed to come up with unusual and interesting characters."
Lucie Grenier (Canada)
"I read your story (chapters 1-14) and it was quite interesting, I am sure you can do better but may I point out some unbalanced facts in the story. You have too many things for girls and not enough for boys.
1. You must have a balance for boys and girls like not everyone likes fairy tales some people like shaman king, GSD (some top secret hint: advanced robots ...... .... ....... ?)
2.what girls like:example: barbie, totally spies, my little pony, hello kitty.
3.GSD stands for Gundam SEED destiny japanese anime I like the wizards and warlocks they are so cool.
I am gonna finish the story next month
Write more stories+ comics."
Ryan Monteiro, age 9 (Singapore)
The Fairy Folk and She: A Tale of Friendship and Love
ISBN: 1-4137-9291-X