Trinity Lutheran Church
Hoffman, Illinois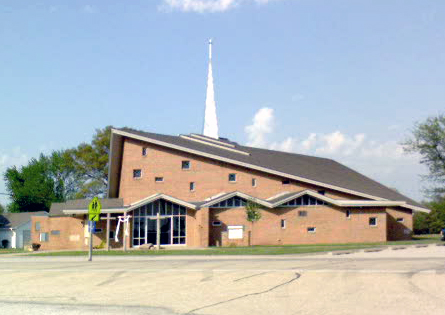 Mission Statement
In grateful response to God's grace and empowered by the Holy Spirit through Word and Sacrament, the mission of Trinity Lutheran Church, Hoffman, Illinois is to make known the love of Christ by word and deed within our congregation, community, and the world (John 20:23, 1 Peter 2:9, Matthew 28:18-20). Our members will be equipped through the Word of God with the faith, skill, knowledge and desire to live as witnesses of Christ's love.
Services:
Saturday Evening 6:00 pm
Sunday Morning 8:30
Bible Class at 10:00



8700 Huey Rd
Hoffman, IL 62250
(618)495-2545
Trinity Lutheran Church and school is located on the northern edge of the Village of Hoffman, population 500. We are approximately one hour east of St. Louis, and 15 minutes from both Carlyle and Centralia. If one is traveling east or west on 161 into town, go north on main street (between Meier's and Farmers' State Bank of Hoffman). Trinity is located 3/4 of a mile on the right.