About the Rochester Rock, Ice & Snow Climbing Club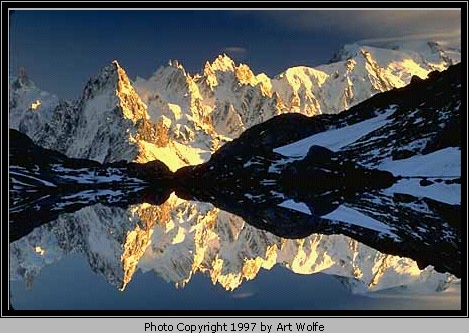 Dennis Eberl, then living in Williamson, NY founded the club around 1970. The current Rochester Rock, Ice & Snow Climbing Club (RRISCC) took shape under it's original incorporated name in January,1974, the ABC Mountaineering Club, Inc. Gerald Robenstein, Daniel Hindert, Richard Spero & Dennis Eberl were instrumental in getting the organization incorporated. Don Berens, Jack Freeman & Ed Wuensch were active pioneer members. When not doing climbs amidst the major mountain ranges of the world, they did a lot of rock climbing at Rattlesnake Provincial Park in Ontario, Canada, ice climbing on the west bank of the Genesee Gorge (north of Driving Park) as well as waterfalls in the ravines of the Finger Lakes region and New England areas. On May 30th, 1976, Don Berens carried an ABC pennant to the top of North America's crown jewel, Mount McKinley.

Typically, meetings have been held in homes of members, with brief lapses here and there. We meet six times a year - in October, November, February, March, April and May. Usually, there is a short business session held after attendees socialize and do some munching and sipping, thanks to the host member. Following that, someone may share slides or digital images or videos of an adventure they undertook. After that, more food, drink and socializing. The meetings are open to the general public, not reserved just for dues-paying members. Lately we have been meeting in the lodge room inside the Gander Mountain store.

The organization consists of those who do aid rock climbing, wall climbing, bouldering, ice climbing, hiking, walking, general mountaineering (big peak climbing) or just armchair mountaineering. The group has remained small in size over the years, about 30+/- members. Member dues is $10 per fiscal year, which is September 1st to August 31st. With that money, the club purchases several climbing magazines and has near complete runs from 1970 to the present of The American Alpine Journal, Accidents in North American Mountaineering , The Canadian Alpine Journal, Climbing, Gripped, Rock & Ice, among others. The journals are loaned to local club members only. They are housed at Stu Milligan's house. Stu also loans his own extensive collection of climbing and hiking guidebooks & videos to local dues-paying club members only. Other uses of the dues money is to bring in a featured national or international mountaineer/speaker as often as there is money in the treasury to do so.

For years and until recently, certain RRISCC members, notably Doug Wall and Lou Hillman, under the auspices of the ADK, had provided beginning rock climbers with training sessions at places like Rattlesnake Provincial Park in Ontario, Canada, located on the Niagara Escarpment between Hamilton & Toronto. Currently, no one is able to provide this service due to club liability issues. Since we're a small group with rather limited resources, we cannot afford the high cost of liability to shield us from possible sudden and unwanted liability issues. At our meetings, on occasion, we do wall climbing and crevasse rescue practice at the home of members who have such facilities, or at Rock Ventures - the local climbing gym.

For the Rochester NY area, this is a good place to make climbing contacts and a fitting environment for which to share your unique outdoor experiences with others.
Stu Milligan, Former RRISCC President
2 Phyllis Lane
Rochester, NY 14624-4704
(585) 426-4313