There are eight pictures on this page.
If they don't all come in, please
e-mail
.
Thank you.
Lunch in Skaneateles, NY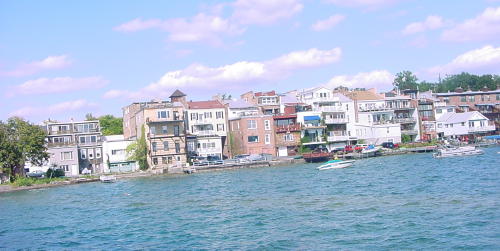 On September 26, 2003, we met the kids and grandkids in Skaneateles for lunch. We had selected Doug's Seafood, a restaurant with a good reputation. It is a little restaurant with a limited menu of fish, chicken, scallops, or shrimp, all battered and fried in peanut oil, accompanied by fries or onion rings. Prices are sensible, at around $10 for a meal. The restaurant itself is tiny, with just two booths and a counter, but there is a dining room in the parking lot and a picnic area, and you can carry your tray to eat there. It was a lovely, sunny fall day, with temperatures in the mid seventies, and we went to the picnic area. You can see that webpage here



We had so much fun that we decided to do it again on June 5, 2005.





Waiting for dinner.

Peri is wondering what is going on.

Frankie is looking so grown up!

After dinner, we took a walk to the lake.

There was a concert of high school jazz bands.

Peri dances the macarena.

Frankie sat on his father's shoulders, and then decided a tower would be fun.

"Come on, Peri. You get on my shoulders."
| | |
| --- | --- |
| ........ | |
Frankie is more comfortable in a lighter shirt.
And there were ducks!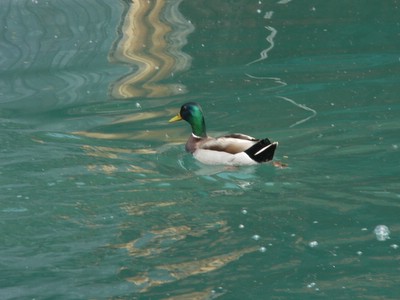 We had a great day!
e-mail Grandpa here.
Here's a link to all the rest of the grandkids' pages.
Published 6/05/05
Photos by Leslie or David

Send comments, please. We love to hear from folks.