F/BBS Forum
A couple more Explorer screens...
Posted By: Mike Moutray - St. Louis
The first screen shows where the US Gold coins will hit... these hits are average for late 19th, 20th century coins. Starting at top right with dark blue - $20, light blue - $10, light purple - $5, dark purple - $2 1/2, red - $1 (this hit may vary side to side depending on which of the 3 types of gold dollars you hit)......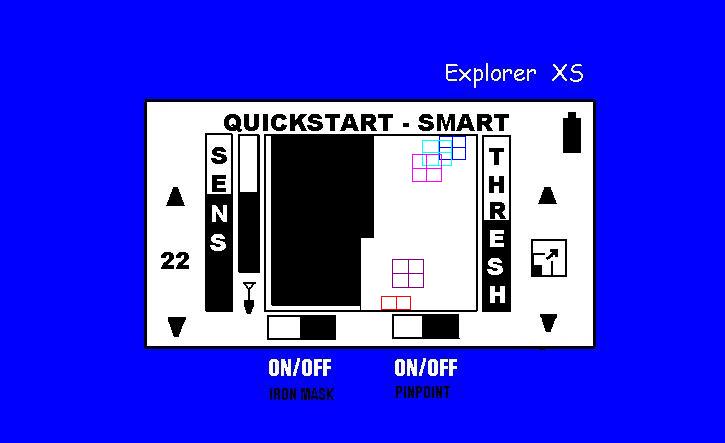 The next screen shows where various denomonations of US coins hit, again these are average hits and actual ones may vary slightly... starting at top right, dark blue - large cent, light blue - half cent and 2 cent piece, purple - half dime, dark green - silver 3 cent piece, red - flying eagle/ copper-nickel indian head cent, light green - nickel 3 cent piece.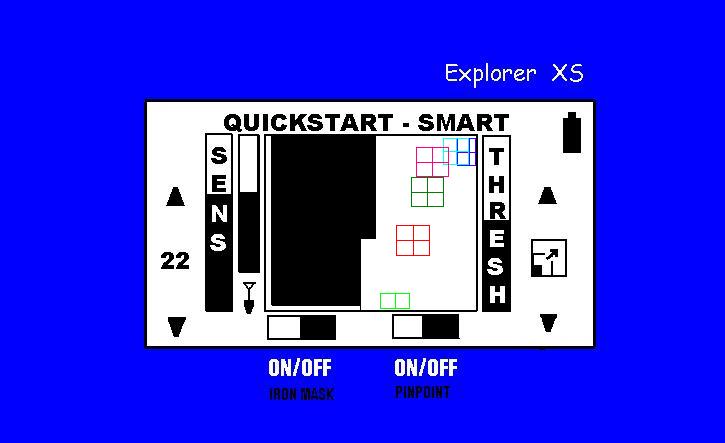 As you can see, if you want to detect all these denominations, you have to leave most of the right side of the screen open. Remember also; as some of these coins become corroded in the ground, the bullseye may shift to the left and/or down. HH, Mike.