`
`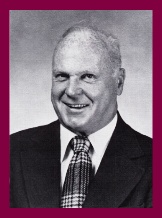 .
=
Coach Freeman, who was my coach and will always be remembered by me as "Coach Freeman", began his coaching career in Caledonia Mumford in 1939 and retired from Football after fall of 1956, spanning 18 years. He was absent for three of those years, '42 to '44, due to military service. As a side note, in 1942, there was no Football at Caledonia due to lack of "transportation facilities". He was both an outstanding Coach and an excellent Administrator.
My memories of Coach Freeman are extensive. His inspirational pregame and half-time speeches to the "Team Starters" are legendary to those of us who were lucky enough to have experienced them. Every coach in the County knew our plays but that had no effect because Coach Freeman believed in focusing on Execution, Execution, Execution. I know that Coach Freeman made me a better person and I will always remember his quiet dignity, his discipline and the special way he would grin when he found something funny.
. Jim Vokes
p
Recap 1939 through 1956
_
75 wins 18 Losses 4 Ties .756 Winning Percentage

.
Cal Mum Team Honors
_
3 Undefeated Seasons
1947 - 1950 - 1954
o
Livingston County Champions
.

.

o