WELCOME TO JMM ENTERPRISES LTD
600 ONTARIO STREET SUITE 2802
ST. CATHARINES, ONTARIO L2N 7H8
www.frontiernet.net/~jmmenter jmmenter@frontiernet.net
PHONE 905-650-2718 FAX 905-650-2718
WE ARE YOUR FULL SERVICE CUSTOM COMPUTER MANUFACTURER AND WE SELL AND SUPPORT IBM REFURBISHED LAPTOPS AS WELL AS MANY OTHER MANUFACTURERS OF PREBUILT DESKTOPS AND SERVERS UNITS.


WE OFFER A ONE YEAR WARRANTEE ON ALL UNITS AND TWO HOURS OF TRAINING ON OPERATING SYSTEMS AND OR APPLICATIONS WITHIN THAT
ONE
YEAR PERIOD OF PURCHASE !!!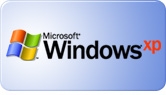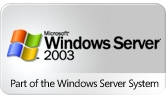 WE OFFER SUPPORT OF OLDER MICROSOFT PRODUCTS SUCH AS :







TO PURCHASE SOFTWARE DIRECTLY SEE http://www.licenseonline.com