| | | |
| --- | --- | --- |
| | Raspberry Pi Projects... | |
---
Home Page |
James T. Steichen
Date Last Modified: 02-Apr-2017


---
Since I have the expertise to build AND program Raspberry Pis, I've been turning some
Raspberry Pi SBC's (Single-Board-Computer) into some appliances
to use around the house. A Raspberry Pi is about the size of a credit card and looks like this: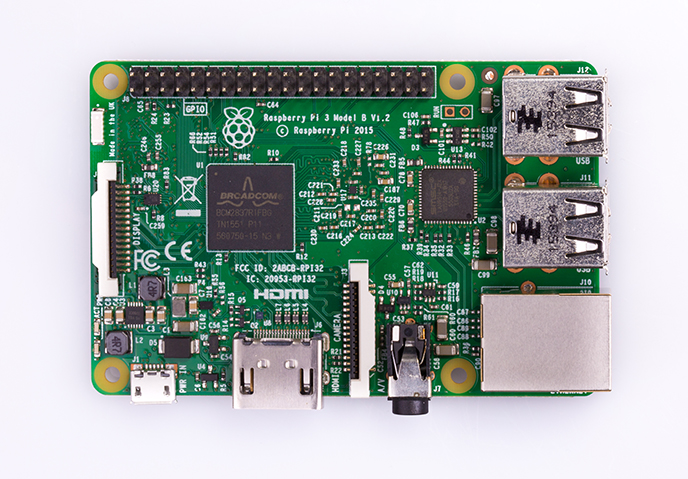 Currently, I have three RaspberryPi V3 SBCs that have been used to build:

---
The piRadio, which serves as a clock-radio on my nightstand. It's made from
Walnut, and has a 7" TouchScreen for a display. The Audio amplifier was purchased on
PartsExpress.com. The piRadio also has a remote I.R. (infrared) mouse and a small USB 3.0
Western Digital Passport hard disk attached. The piRadio connects to the internet via a
wireless range extender in the Dining room, so I can listen to any internet radio station
from AROUND THE WORLD!
The piWeather, which serves as a local weather display station in the Dining Room.
The case is made from Mahogany. It also has a 7" Touchscreen for a display.
Rear view of the piWeather station. The upper green rectangle is the Raspberry Pi.
The dark puck on top is an Infrared receiver for a remote mouse. The bottom area contains
a voltage regulator and battery backup for the pi itself.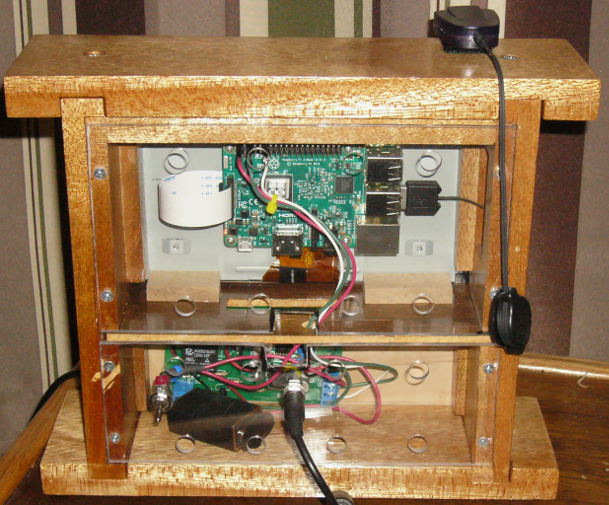 The piTestBed, which will be used to play music in the Living Room. The Pi and a
small voltage regulator are the only things inside the gray box. The Audio amplifier on
top (Kentiger HY-V10) was purchased on www.alieexpress.com
I had to disconnect the (useless to me and quite annoying!) blinking lights over the
adjustment knobs!
There is also an older, V1 Raspberry Pi mounted underneath my Son's PC table
that is tied to a webcam on top of his monitor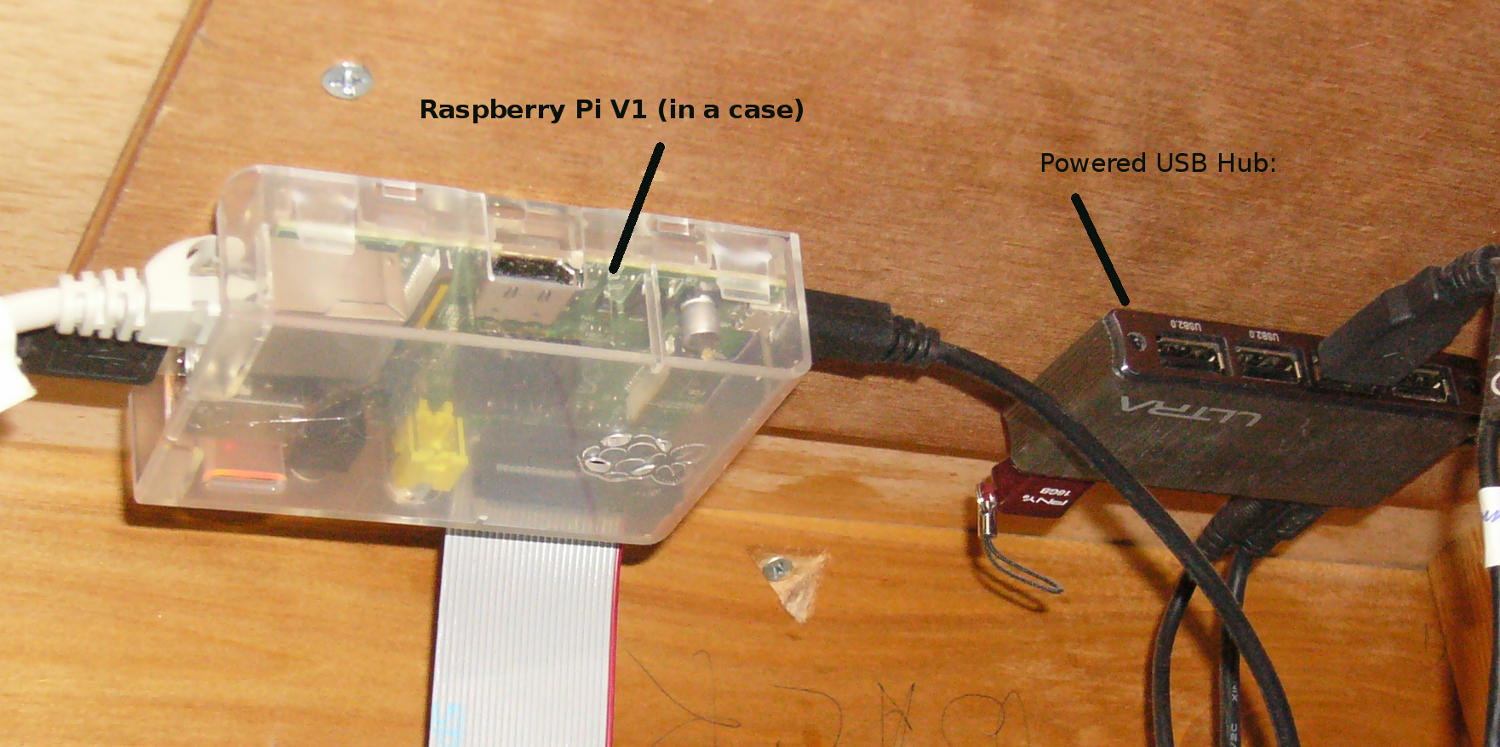 I.R. Remote Mouse: