| | | |
| --- | --- | --- |
| | The Allspark PC Table Project... | |
---
Home Page | My Inspiration | What's Inside
James T. Steichen
Date Last Modified: 28-Jan-2013


---
Some time in 2007, I decided to build another custom PC with more up-to-date parts than the one I'm currently using. Even though a lot of cool "modded" cases and PCs are out there, I wanted it to be completely different from most PC boxes out there. I also wanted it to be relatively hidden from view because I'm fed up with most of the desk real estate being taken up with the PC box. I remembered that someone had made a custom Amiga and built it into a table, so that's the design I settled on. Since I do a lot of woodworking and furniture-making, I also decided to make my version of a computer table out of Walnut with a Cherry-framed Lexan top, instead of entirely metal and plastic, like the Amiga table. My computer table is like a display case, with the internal components of the computer on display inside the table.
Design Objectives:
Interior of the table should look like part of the AllSpark (From the Transformers Movie).
Virtually silent operation.
Interface to the GPIB bus, especially the Hp 1631D Logic Analyzer I possess.
Interface to the SCSI bus.
Elimination of most of the desktop clutter associated with having the PC box and monitor on top of a table.
Elimination of most of the extra power cords (and wall warts) associated with external peripherals.
Table should be smaller than the current table in my den so that there's more room for the printer and scanner.
Advanced graphics support for a larger monitor.
The final table size I decided on is 2 feet by 4 feet and around 29 inches tall. I've included lots of pictures of the final result, but I decided against using these web pages to document how the build process went (I do have a life you know!). You can find a video of the table in action at: youTube (Part 1) and youTube (Part 2).
For those that have an interest in how the table was built, I've put together this page of pictures:
Raw Table Base: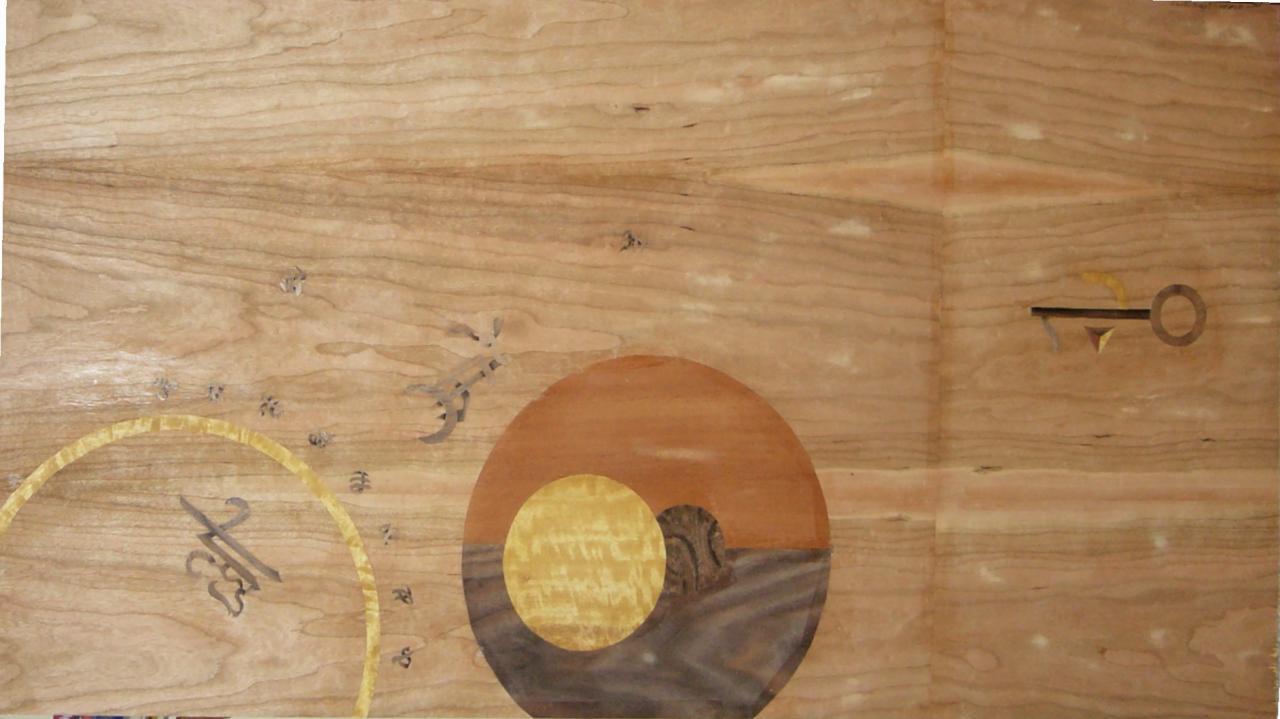 Mounted Power Supply: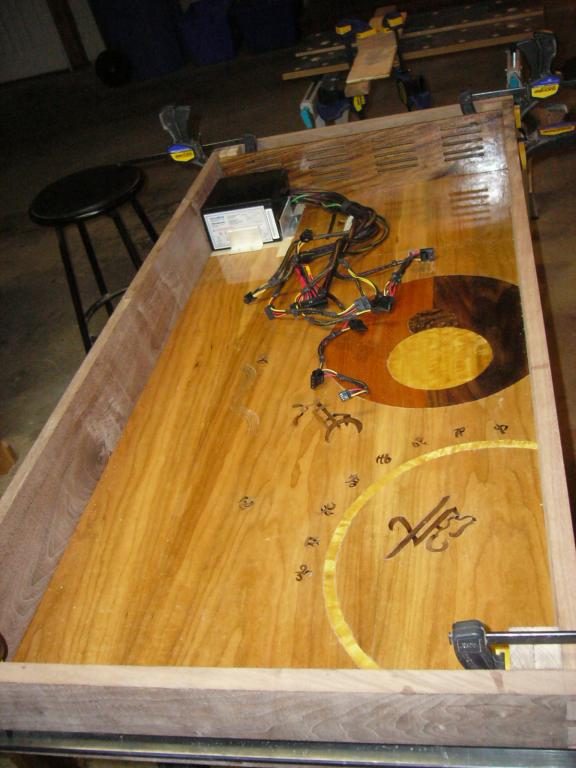 Half-Assembled stage: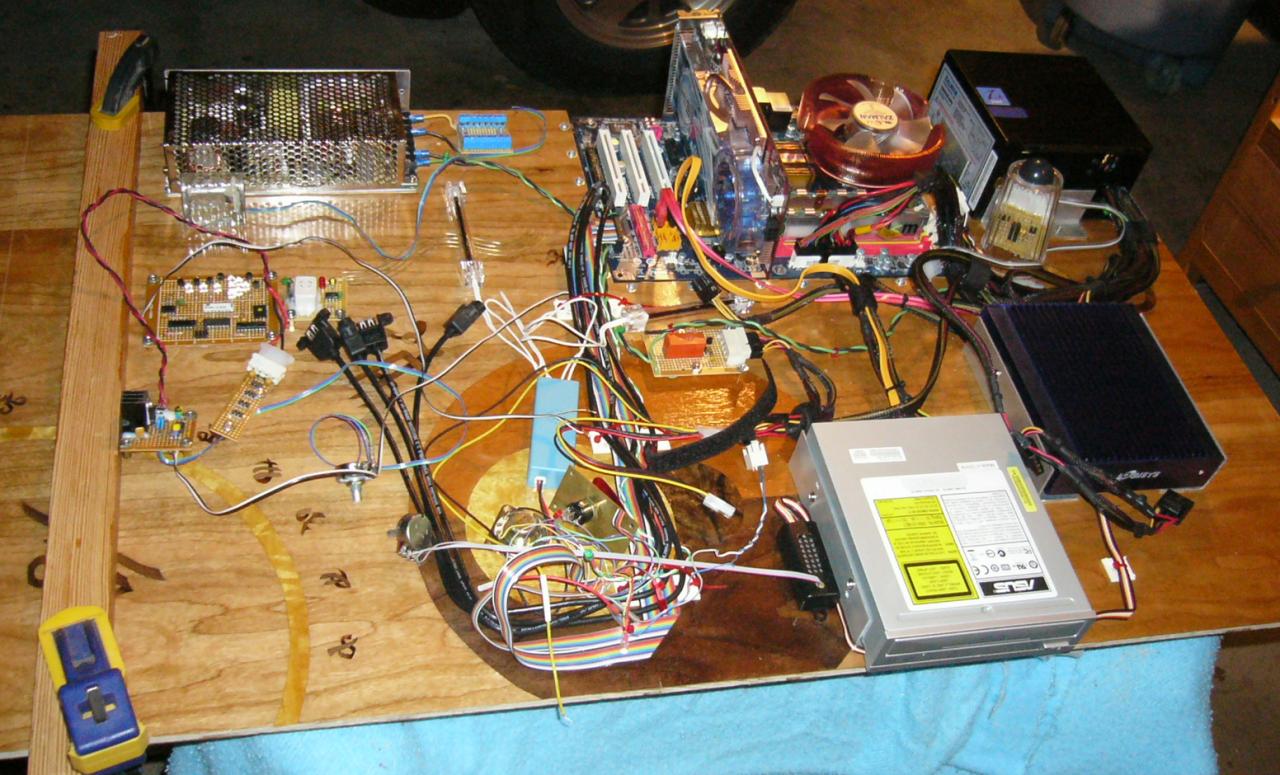 Final Dry Fit: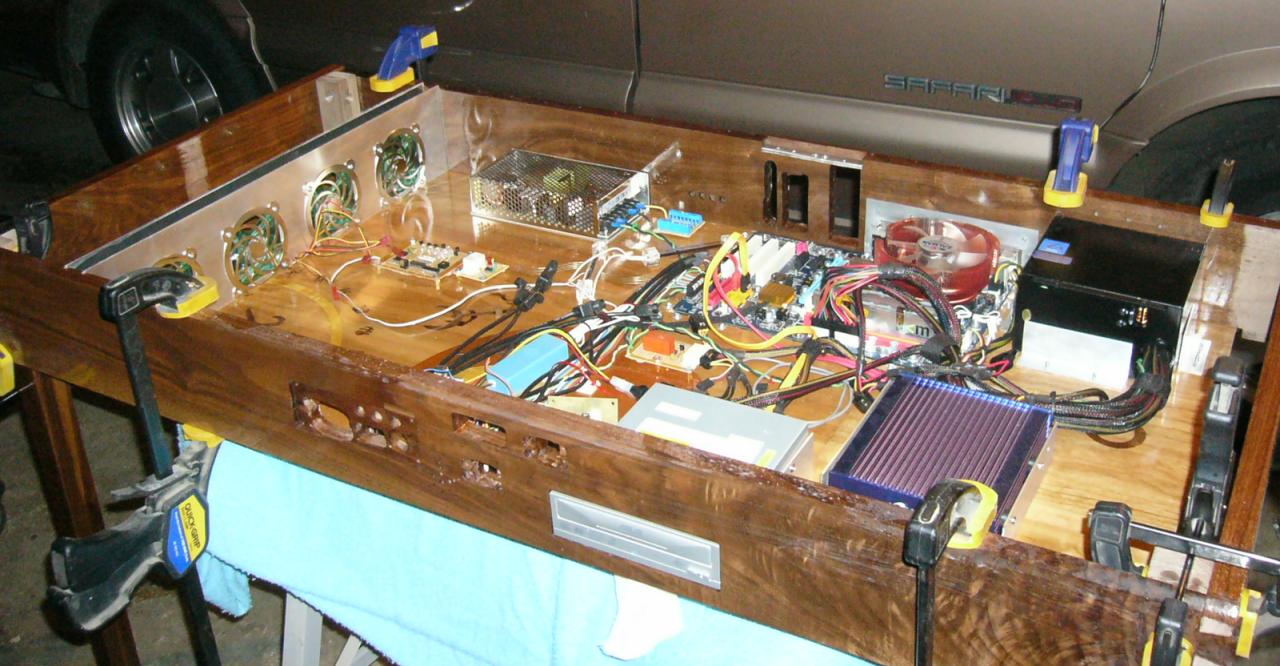 Final Interior Shot: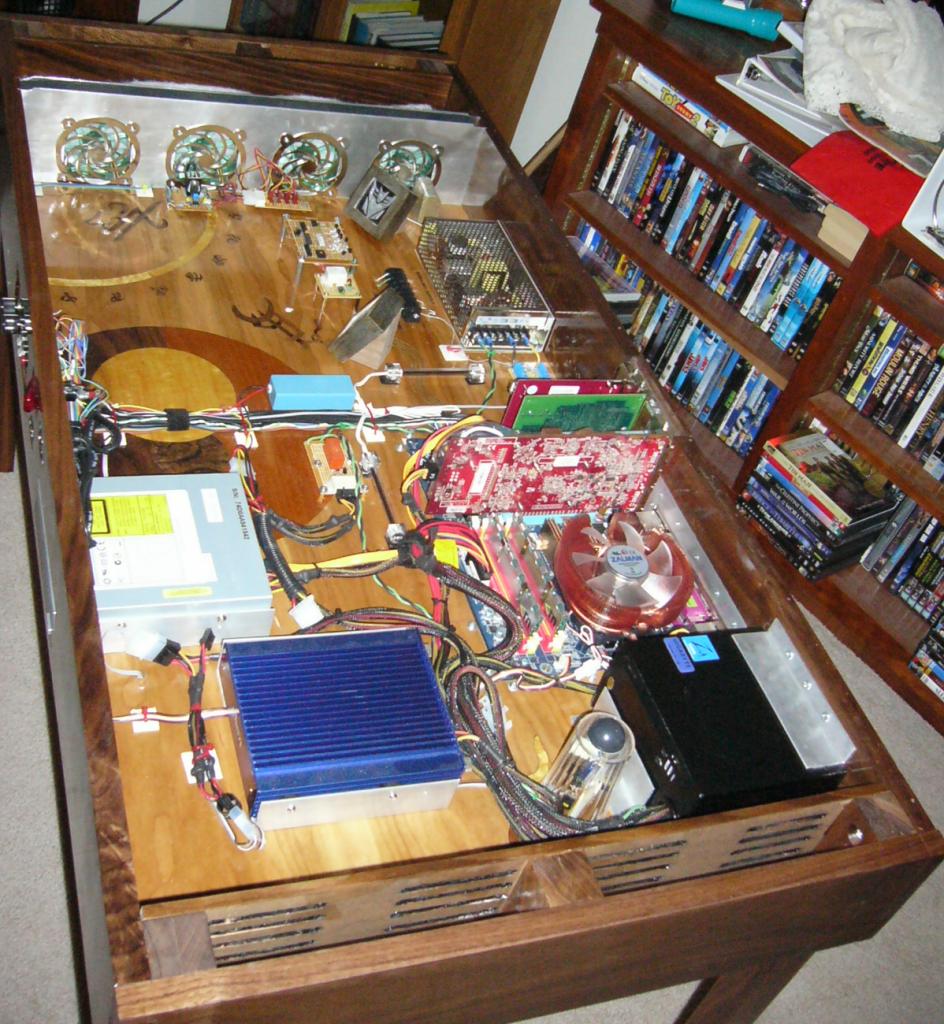 Final Result: