In Memoriam...
Gerard ("Jerry") Anthony Coco
---
In Loving Memory Of Jerry Coco

Entered Into Life Entered Eternal Life
January 3, 1952 February 18, 2004
Denver, Colorado Broomfield, Colorado

Chapel Services Olinger Rose Arbor Chapel
Friday, March 5, 2004 Two O'Clock in the Afternoon

Officiant: Reverend Martin Hunckler

Military Honors Military Honors Rendered by
Colorado All National Guard

Interment Ft. Logan National Cemetery

End of Day

When I come to the end of the day
And the sun has set for me
I want no rites in a gloom-filled room
Why cry for a soul set free ?

Miss me a little, but not too long
And not with your head bowed low.
Remember the love we once shared-
Miss me, but let me go.

For this is a journey we all must take
And each must go alone.
It's all a part of the Maker's plan,
A step on the road to home.

When you are lonely and sick at heart
Go to the friends we know
And bury your sorrows in doing good deeds.
Miss me, but let me go.
---
This page is dedicated to the memory of Jerry Coco, my Cousin & dear friend. He died at the young age of 52. He could be annoying & downright infuriating at times, but the one thing you knew whenever you were going to spend some time with him -- you were not going to be bored! A more recent picture of him: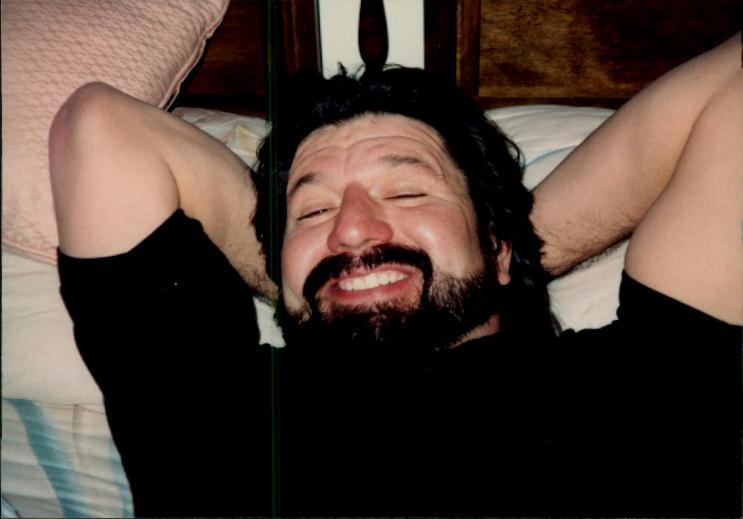 James T. Steichen
Date Last Modified: 28-Jan-2013