Links bottom of page
Getting Rosettes made
Rosette Sources
There is also several French Companies who make Rosettes, see below for info.
---
LINKS as of 09/2009
This is mainly to show what is out there, not that they sell to non-members as most require membership as stated on their page.
Baronial Order of Magna Charta [BOMC]=http://www.magnacharta.com/Medals.htm--as of 01/2010
Brookfield Publishing Company for NATIONAL SOCIETY MAGNA CHARTA DAMES or SOMERSET CHAPTER MAGNA CHARTA BARONS=
http://www.brookfieldpublishing.com/Forms/prod971.htm --as of 01/2010
Continental Society Sons of Indian Wars=http://www.oiwus.org/sutler.htm --as of 01/2010
Darden Society--http://www.darden.virginia.edu/html/standard.aspx?menu_id=53&id=1042
Founders and Patriots of America=http://www.founderspatriots.org/007.htm
General Society of Mayflower Descendants--http://www.themayflowersociety.com/ (look under books, insignia)
General Society of the War of 1812=http://www.societyofthewarof1812.org/merchandise.htm
Huguenot Society of South Carolina=http://www.huguenotsociety.org/gift_new.htm --as of 01/2010
Jamestowne Society---http://www.jamestowne.org/Jamestowne_Society_Site_Index.htm
Military Order Of Stars and Bars=http://www.mosbihq.org/Forms/Forms%202009/Merchandise-102320009.pdf
Military Society of the War of 1812=http://www.militarysocietyofthewarof1812.com/Medals.html
National Society Sons of Colonial New England---http://www.nsscne.org/insignia.html
National Society Sons of the American Colonists=http://www.americancolonists.org/insignia.html --as of 01/2010
Order of the Founders and Patriots of America=
http://www.founderspatriots.org/mm5/merchant.mvc?Screen=PROD&Store_Code=ofpa&Product_Code=009&Category_Code=insignia
Sons of Union Veterans of the Civil War=http://suvcw.org/SUVMerchandise/SUVOS_OtherBadges.htm --as of 01/2010
Sons Of The American Revolution=http://store.sar.org/index.php?l=product_detail&p=143
St. Andrew's Society of Philadelphia=http://www.standrewsociety.org/Insignia_PRICELST.htm
Swedish Colonial Society=http://www.colonialswedes.org/Members/Medal.html --as of 01/2010
The Huguenot Society=http://www.huguenotsociety.org/gift_new.htm --as of 01/2010
Tocqueville Society membership pin--http://www.unitedwaystore.com/prod_detail_list/s --as of 01/2010-can buy from web site
Veteran Corps of Artillery Web=http://www.vca1790.org/Q.html --as of 01/2010
Winthrop Society--http://www.winthropsociety.com/insignia.php --as of 01/2010
Links
Many of these pictures come from Ebay, my collection, fellow collector's, or various sell sites, some of which are listed here.
http://collections.delcampe.fr/page/category/cat,0,language,F.html [ in search box=Rosette-under"Options de recherche " pick "Militaria" and click
search again to refine the search. --as of 07/2012
---
No or poor size picture list of Rosttes awarded
AIAA Aeroacoustics Award=http://www.aiaa.org/pdf/membership/honorsawards.pdf
American Association for the Advancement of Science has Gold/Blue Rosette but no good size picture.
Society of the Descendants of Washington's Army at Valley Forge-Text says have=www.valleyforgesociety.org
Society of the Descendents of the Founders of Hartford-mentioned in newsletter--http://www.foundersofhartford.org/index.htm ----as of 08/2013
The Sudler Order of Merit-mentioned on web page-http://www.sousafoundation.org/allProjects/sudlermerit.html --as of 01/2010
Suppliers of Rosettes
French companies I found on the web that have Rosettes for sale: as of 01/2012
Some sell Retail from their website
http://www.stockuniformes.com-do a search on Rosettes
http://www.arthus-bertrand.com/-do a search on Rosettes
Ebay has been a good source for me. The problem is when looking for certain ones, Ebay does not allow some to be sold, Purple Heart, DSC, Silver Star, etc.
I have been asked about certain ones, such as, the DFC, LoM, MSM, Army Ach., the recent past and Current Campaigns,
which are not offered anywhere to be had. My thinking is that for some awards, a limited supply was made due to the number of those awarded these in the past [LoM, DFC,MSM, etc.], unlike today where some awards seems to be more widely available in some cases.
An example is Ribbons, where every Ribbom from the Civil War up is still out there to be had,
though there is no longer anyone alive who was awarded it nor the number of family members keeping that memory alive.
The more common Rosettes where made for a mass market [ex: ribbons], either as one awarded it or as a collector wanting one
and thus more were left when the style of wearing Rosettes changed.
See above -The obvious problem is the cost- and below about cost today why there is a limited amount still around.
Because of the Enamel Lapel pins being standard issue, there is not enough demand for a company to make them and get the profit they would need from them.
---
Getting Rosettes made
There is an American company and
a French one who I have corresponded with. 06/2011
I found a French maker that would make them up for $7-8 each in quantity's of 35 [ I think it was ] depending on the Dollar/Euro exchange
http://www.neyretfreres.com/neyret-fr/neyret-pages/decorations-medailles/decorations-medailles-02.htm
This part is in French and I used MS internet explorer to view it.
The site has an English tab also.
http://www.neyret-decoration.com/contact.php
NEYRET RUBANS
ZA Côte Thiollière - BP 277
42014 SAINT ETIENNE - Cedex2
FRANCE
Tel: +33 (0)4 77 43 17 50
Fax: +33 (0)4 77 21 99 07
info@neyretfreres.com
01/2014-There is an American company, Dexter, but they wanted 100 done at a time, for around the same price.
http://www.dexterrosettes.com/
Since this was first posted, I have been in contact with Dexter and they have been alot more user friendly
I had a link for them on this web site once and emailed if it would OK to have the link, the response was not very friendly, being huffy puffy about the price I had shown, which I got off the net from other sources, so I took it down.
It would have been very easy to change the wording to handle this, but the responding person wasn't wise enough to get this part of public relations.
I wish I would have kept it, but did not, as this is an on going project among several that I work on, so I deleted it and moved on to the next item, that was a blimp in time and only later did I think that it could be an issue, and posting it would let all see what I saw.

---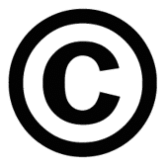 Eric Bush 2009
email
bushjens782@gmail.com
---
created 2009
updated 03/2019
9