Rosettes for Medals and Ribbons
Rosettes: A Brief History
The Rosette has its origin with the Legion of Honor award, a special designation established by Napoleon Bonaparte in 1802 to reward and
recognize exemplary military service and civil merits. The rosette of 1802 was considerably larger than that which is made now, and it was mounted
on the ribbon from which the Legion of Honor award was displayed.
Around 1850, the rosette was modestly redesigned and miniaturized so that it could be worn on clothing in a manner more appropriate for civilian use.
In 1877, the Military Order of the Loyal Legion of the United States became the first organization in the U.S. to use a lapel rosette to identify its
members.
Today, lapel rosettes are awarded to, and worn proudly by, members of various types of organizations in both public and private sectors. They are
presented as a symbol of achievement, or in recognition of an individual's allegiance or affiliation to a particular organization.
---
The Use Of Rosettes Today
Rosettes can come in 3 styles-
1-For Medals to denote a Class with-in its Order
2-For Ribbon bars to denote a Class with-in its Order
3-for wear on Clothing in a Civilian or Social occasion.
1-On a Full size/ mini- Medal to distinguish the ranking within that Award/Class Medal
2-On a Ribbon bar to take the place of the Medal, [1 and 2 use a thread/string to attach to the Medal drape/ribbon bar]
3-A Rosette made to be worn on civilian clothing [Button hole, clutch back] to symbolize its Military Award/Medal
or else its Civilian Award/Medal without the wearing of the Award/Medal itself.

---
A rosette is a unique symbol of recognition and it announces with subtle dignity the affiliations or associations of your life.
Lapel rosettes have been designed and produced rosettes for the United States and foreign governments, universities, colleges and secondary schools, hereditary societies, as well as various clubs and organizations by US as well as French makers. Rosettes are attractive in
design and are typically worn on the lapels of suits or coats by men and women, proudly identifying the affiliation between the individual and the
organization that the rosette was designed to represent.
Style: Rosettes come in many styles: Solid Color, Stripe Pattern, and Bulls Eye Pattern. They are produced in many sizes: 9 to 18 mm in Button
hole/Clutch back style for wear on clothing and from 9mm to 30mm for mini/full size Medal Ribbon.
---
Rosette in Lieu of Medal.
April 16, 1896, Wednesday

WASHINGTON, April 15 -- The Senate to-day adopted a joint resolution authorizing the Secretary of War to issue to any person to whom a Medal of Honor has been awarded by the joint resolutions of 1862 and 1863 a rosette or knot, to be worn in lieu of the medal, and a ribbon, to be worn with the medal -- to be of a pattern prescribed by the President of the United States.
The Medal of Honor is one of a very few Awards which still have a Rosette as part of it's set.

---
Do you know how Rosettes are made?
I have an idea about how they are made.
One gets the parts, a "cup" and with the Button Hole type, a rivet.
One winds the ribbon around the cup [ not sure if special ribbon , like used for mini-medals],
the rivet is then put in to hold the ribbon in place, crimped at top, a bottom is attached [ not sure of order] and crimped at bottom, and then a piece
of ribbon is cut and folded for the center and glued in.
The clutch back are the same except it uses a pin type for the middle.
---
Some of the info below was taken from a Discussion of Rosettes on the OMSA web site
(the link I had no longer works)
American rosettes were in common usage immediately after WW I, many yet signaled membership in American fraternal or hereditary societies, such as the one ones shown above in the US section, I am aware of only one still in use for the US Military, the Medal of Honor, Only a few federal awards for civilians are bestowed with a rosette ( a few examples are shown), though most now come with the more common enamaled lapel device. Why are they not made anymore-The obvious problem is the cost-- there are three different ribbons used in any rosette, so having to custom weave three very special ribbons is a very expensive undertaking. The manufacturer had a minimum of I think 100 yards of each of the three ribbons, which required a complete reconfiguration of their loom. Plus, the purchaser had to up front all of the ribbon costs, plus the cost of the rosettes, which I think was about $6 each.
The term comes from the Old French rosette as a diminutive for "rose." As far back as 1790, English speakers were referring to rose shaped bunches of ribbons as rosettes. These rosettes were often purely ornamental, denoting no particular honors or recognition, as is still the case with some modern rosettes. The use of rosettes in honors appears to have begun around 1802 with Napoleon and the Legion of Honor.
The circular bowknot [Rosette] (a circular construction of ribbon) dates from 1802, when it was first presented with the Legion of Honor. It was initially presented with the medal so that honorees would have something to wear when wearing a medal might not be appropriate. The bowknot started out quite large, and shrank down to be a more manageable size by 1850. When protocol precludes the wearing of medals, honorees with bowknots can wear their rosettes. In some cases, the bowknot may be pinned to the medal's ribbon at the time of presentation.
Rosettes are ornamental devices made from ribbon which is pleated or crimped to form a shape which suggests a flower. Often, a rosette may be decorated with trailing ribbons as well. Numerous governments and organizations give out rosettes to recognize significant achievements, ranging from taking first place in a horse show to being injured in combat.
A rosette's colors and pattern may discreetly reveal whether the wearer's forebears landed in America with the Pilgrims (pink and white, the Mayflower Society), whether an ancestor was an officer in the Continental Army (pale blue and white, the Society of the Cincinnati) or whether he is descended from one of the 25 nobles who, in 1215, forced King John to sign Magna Carta (crimson and yellow, the Baronial Order of Magna Carta). Other rosettes may indicate membership in the Brook Club in Manhattan, support for the Christian Broadcasting Network or generosity to the United Way.
Typically, silk and satin are used to make rosettes, although silk rosettes are more traditional. These glossy textiles can give rosettes a living look and feel as they reflect light. The ribbons used can be any color or combination of colors, although specific colors have certain meanings. These meanings change from nation to nation, especially with military medals, which can lead to confusion. In some cases, a space may be left in the middle of the rosette, so that honors can be written out or printed. If trailing ribbons are included, they are usually color coordinated with the primary rosette.
People who have received rosettes as part of honors or awards can wear or display them. Many people wear the rosettes when they are awarded, and move them to a display case along with other mementos afterwards. Typically, military honors may be worn at formal occasions, while rosettes given out as prizes are generally not worn. Ornamental rosettes are usually significantly smaller than those awarded for honors, and they are often sewn into garments.

---
I have seen Rosettes for clothing wear in [3] styles
| | | |
| --- | --- | --- |
| Button Hole | Clutch back | Screw Back |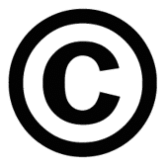 Eric Bush 2009
email
bushjens782@gmail.com


---
created 2009
updated 03/2019