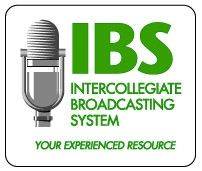 Intercollegiate Broadcasting System (IBS), your trusted experienced resource for 67 years
IBS is YOUR international voice for college radio and streaming audio (webcast)!
For outstanding radio and webcasting it takes two, IBS and YOU!
Go to IBS Home Page .... Go to IBS First - Opening Website Page


David W. Borst and Dr. George Abraham, Ph.D. founded the
Intercollegiate Broadcasting System (IBS)
while students at Brown University in Rhode Island.


DAVID W. BORST (August 5, 1918 to December 1, 2000)(IBS CO-FOUNDER)

The son of social workers Homer and Ruth Wilson Borst, David entered the world on August 5, 1918 in Jacksonville, Florida. But the Sunshine State was not to remain his home for long, as his father's job with Community Chest caused a number of rapid relocations ­ New Orleans until 1920, Minneapolis until 1923, and Indianapolis until 1929.

Although his tenures in these places were short, they saw the formation of many of his lifelong interests. A grade school program provided instruments to interested students and Dave picked up the violin. Having come from a musical family -- his mother played the piano, his father the trumpet ­ Dave had a facility for the instrument and would continue to play well into adulthood. Two other lifelong interests began in grade school as well ­ a knack for engineering, instigated when his father brought home a battery operated motor, and a passion for railroads, spurred on by yearly train trips to his grandparents' cottage in Westbrook, Connecticut. Summers in Westbrook included excursions to the White Mountains of New Hampshire and to Acacia National Park in Maine as well as one memorable summer in the Rocky Mountain town of Eldora. This trip, taken when Dave was seven years old, began his much-talked-about fascination with Colorado.

In 1929, the family moved to Yonkers, New York and then onto Bronxville in 1931. Although his parents were Unitarian and sent him to a Dutch Reformed Church Sunday School, his voice brought him every Sunday to the nearby Episcopal Church where he joined the choir and was promoted to ³solo boy.² Unfortunately, his solo career was cut short after two performances when his voice changed and he was quickly ushered down to the alto section. Neither discouraged nor dissuaded, Dave continued to sing in church choirs the rest of his life.

As he belonged to both the Bronxville High School orchestra and drama club, Dave would often play his violin during the overtures of Gilbert and Sullivan operettas before dashing backstage to don his costume for the performance. He appeared in ³The Pirates of Penzance,² ³HMS Pinafore,² and ³Trial by Jury,² as well as the senior play ³Death Takes a Holiday.²

It was in Bronxville that he began tinkering with radios. He and friend Bill Orr constructed radio sets out of spare parts they salvaged and bought in lower Manhattan. Dave took numerous subway trips in pursuit of this hobby and passed a code test to earn his call letters 2IAU. He joined the Amateur Radio Club at Bronxville High, but the real work was done at home. Ham radio was a thrill for him in those days as it allowed him to reach out to other people.

When his family moved to Connecticut in 1935, Dave remained behind to graduate from Bronxville High in 1936. Winning a scholarship to Brown University, he spent four years in Providence, Rhode Island before graduating in 1940 with a degree in electrical engineering.

At Brown, he co-founded the nation's first student run college radio station ­ the Brown Network -- with fellow student George Abraham. The initial system worked on wires connected to radio receivers in individual dorm rooms. For longer broadcasts, the system ran under Dave's ham radio call letters 1KFG, but soon evolved into an AM station under the present call letters WBRU. Dave and George went on to form the Intercollegiate Broadcasting System (IBS) in February of 1940. Through IBS, Dave helped other colleges establish their own stations by distributing copies of his engineering booklet and helping them register with the FCC. The concept of college radio was born.

While at Brown, Dave was also a member of the Glee Club, the Beta Theta Phi fraternity, and continued in the 2nd violin section of the university orchestra. It was there that he first met a cellist named Helen Thomas. They were married in Providence in 1941.

After graduation, Dave began work at General Electric in the department that handled Heavy Rectifier Equipment. During World War II, he interviewed for the Manhattan Project in Oak Ridge, Tennessee but ultimately stayed on at GE in the military contract department. There he helped coordinate and develop improvements to the TBX system, a floating 2-way radio for the Marine Corps.

The GE plant was in Schenectady, so Dave and Helen bought a home across the river in Scotia, New York, where they lived from 1941 to 1954. Dave and Helen played in the Schenectady Symphony Orchestra together until the appearance of three children ­ Linda, David, Jr., and Ruth. After the children were born, Dave switched over to a male choral group known as the Schubert Club in order to share babysitting duties with Helen. He soon became president of the group and also sang with the local church choir. In 1954, he relocated to a GE department in Lynnfield Center, Massachusetts. Three years later, the department moved down to Lynchburg, Virginia.

Dave took up community theatre in Lynchburg when his wifeıs group needed an actor for their play ³The Bees and the Flowers.² Faced with the choice of an undesirable choir solo or time at the theatre, he opted for the stage -- but found he really liked it. Unfortunately, the move to Lynchburg lasted only a year before a departmental relocation sent the family back north again, this time to Springfield, Pennsylvania. They stayed in Springfield until 1961 when Dave left GE for International Rectifier and moved his family to Palos Verdes, California, where he would spend the rest of his life.
In California, he and Helen continued their theatre involvement with the Palos Verdes Players where Dave received a number of awards including the 1974 and 1977 Presidentıs Awards, the 1964-65 VIP Award, and the 1963 Production Award. In addition, he held a number of offices including President, Business Manager, Secretary, Treasurer, Theatre Manager and Producer. His sound engineering skills remained in use at the theatre up through the 1990s.

Dave was named to the Board of Elders at the Palos Verdes Neighborhood Church in 1981. He was President of the Church board in 1983. Continuing a tradition, he sang in the church choir for thirty-nine years.

At IBS, he held a number of offices including President, Chairman of the Board and Chairman of the West Coast Division.

In 1978, he was named Fellow of the Institute of Electrical Engineers (IEEE) for his contributions in the application of power semiconductor devices. That same year, he received an Industry Applications Society (IAS) award for his work on Standards. From the Electronic Industries Association, he received the Achievement Award, Certificate of Appreciation and 1984 Distinguished Contribution Award, Engineering Department.

For IEEE, he served as Papers and Publication Chairman at the AIEE Conference on Rectifiers in Industry, 1957; Program Chairman at the AIEE Third Conference on Rectifiers in Industry, 1962; Secretary of the Power Semiconductor Committee at IAS from 1966-68; Publication Chairman of the International Semiconductor Power Converter Conference in 1972; Chairman of the Transactions Papers Working Group of the Power Semiconductor committee at IAS from 1974-76; Secretary of the International Semiconductor Power Converter Conference in 1977; Chairman of the Industrial Power Conversion Systems Dept. at IAS from 1977-80; Member-at-Large of the Industry Applications Society from 1981-83; Honorary General Chairman of the International Semiconductor Power Converter Conference in 1982; Member of the Meetings Committee at IEEE Power Electronics Council from 1985-89; Member of the Program Committee at the IEEE Power Electronics Specialist Conference in 1986 and again from 1989-91; Secretary of the Power Electronics Components and Devices Committee from 1991-93; and IEEE-IAS Representative to ANSI/USNC Technical Committee TC-47 in 1997. His other activities included Member 1963-75, Chairman, 1975-88, Voluntary Consultant, 1988-98, JEDEC Committee JC-22 (Formerly JS-14); Chairman Welding Control Task Group of JC-22, 1968-79; U.S. Delegate, International Electrotechnical Commission, Technical Committee 47 on Semiconductor devices and Integrated Circuits: Leningrad 1969, Ottawa, Canada, 1978, Orlando, Florida, 1980, Montreux, Switzerland, 1981, Montreal, Canada, 1985, San Diego, California, 1988, Frankfurt, Germany, 1989, Toulouse, France, 1991; Member, NEMA Joint Sections committee on spacing for Power Semiconductors, 1973-82.

His passion in later life was travel. He and Helen traveled the globe visiting Europe, the South Pacific, South America, Australia, the Caribbean and Mexico. After Helen's death in 1984, he married Lorraine Konzak in 1987. Lorraine and David met at the Neighborhood Church where they both participated in many of the activities at the church. They continued traveling including frequent trips to visit her family in his favorite spot ­ Colorado -- but his heart always remained at home in Palos Verdes.

___ Surviving are wife Lorraine, sisters Jana Owens and Jeri Haagens, children Linda Noble, Dave Borst, Jr. and Ruth Punt, grandchildren Marlene Noble, James Noble, Daniel Punt, Kevin Noble, Nicholas Punt, Melissa Noble, Douglas Borst and Alison Borst, and great-grandson Henry Levy.

The family of David W. Borst is deeply saddened to announce that he died in a car accident in Palos Verdes Estates last Friday afternoon, December first. A memorial service will be held at the Neighborhood Church, 415 Paseo del Mar, Palos Verdes Estates, California, on December 22nd at 1 P.M. In lieu of flowers, donations may be made in honor of David Borst to the Music Memorial Fund of Neighborhood Church. Attached is an obituary written by David's granddaughter, Marlene Noble Levy.

Linda (Borst) Noble
David Borst, Jr.
Ruth (Borst) Punt and our families


Go back to IBS Home Page .... Go to IBS First - Opening Website Page





Go to IBS First Website Page - click here!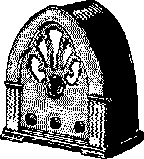 Links and content being added - stop back and visit again.
Please send us your comments, suggestions and critiques.
Contents of this site copyright 1996 - 2005, all rights reserved by the
Intercollegiate Broadcasting System, Inc.,
367 Windsor Highway, New Windsor, NY 12553-7900
Phone: 845-565-0003
Fax: 845-565-7446
Web site design and content by
Jeff Tellis, IBS Vice President for Information Services
September 15, 1941 - March 14, 2006