Before and after:
Back left half done, going around the back.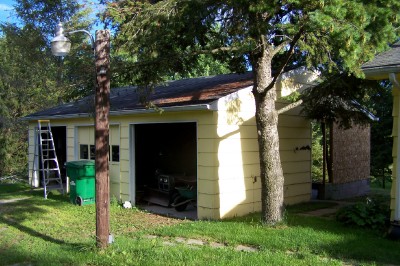 Front left almost ready for block work.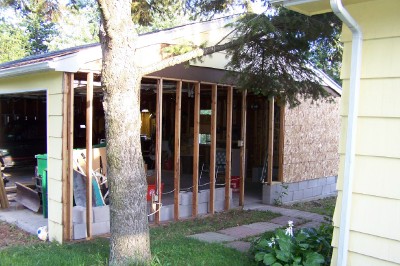 Done, missing a smidgeon of trim.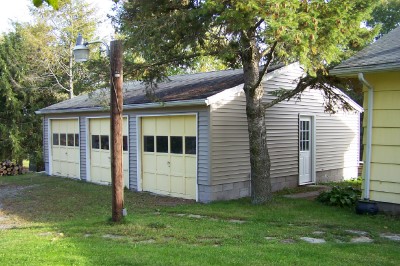 Front old.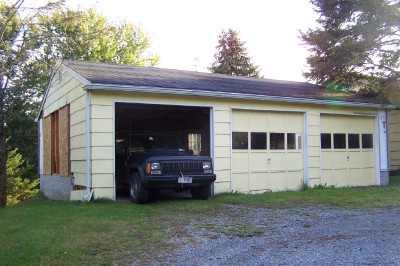 Front almost done. The garage doors are still rotten, but match the house.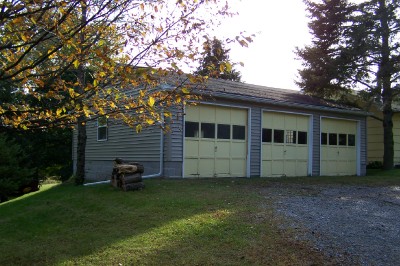 Far end started, needs a few blocks and the half painted siding removed.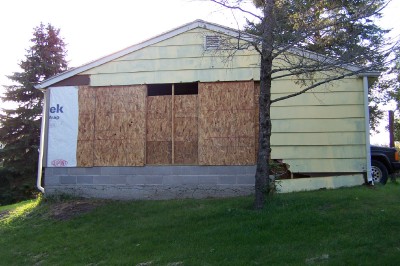 Far end half done.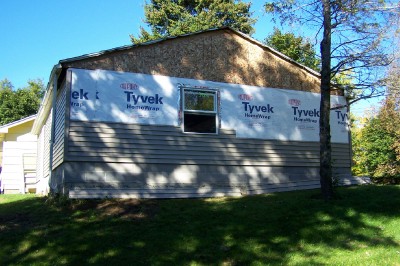 Far end done, needs a little paint and trim.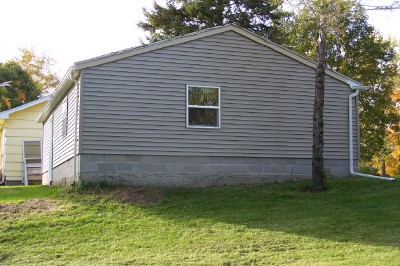 Back done. A little door trim on the bottom to do, but it is caulked in.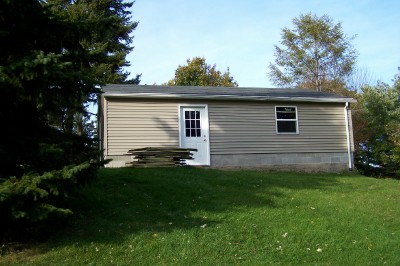 Rotten siding: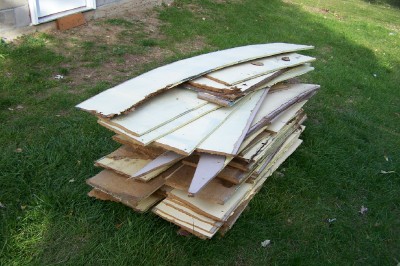 Inside. Notice the old window, and bad brown wallboard. The old siding was Masonite. Masonite is an excellent product, gauranteed to last for 6 to 8 weeks!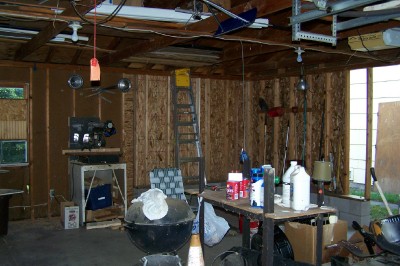 Mirror caught on the #2 garage pillar by a driver's side mirror
: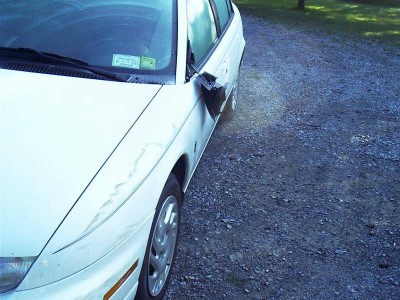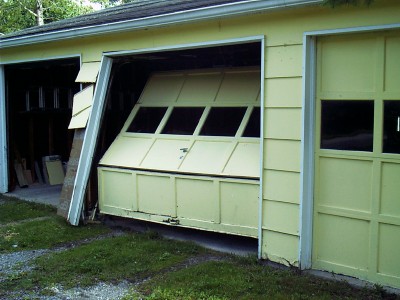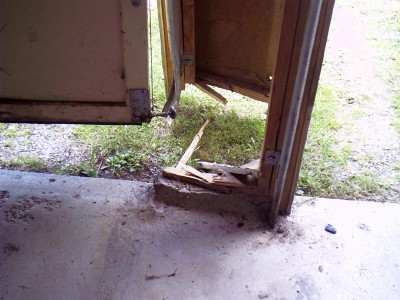 This page was last edited on 10/27/06 at 10:30:50 PM.
Back to the Mills' Mills page.