Polecats and Tiger Sharks: 192 Assault Helicopter Company
Photos from the 1999 VHPA reunion in Nashville
PLEASE OFFER CAPTIONS AND COMMENTS

ABOVE, Standing: Nancy Mitchell, Jim Godfrey, Mark Clements
Seated: Steve Alford, Jim Schueckler, Tom Dunno, Pat Dyer, Lou Schwartzkopf, Tom Borloglou, Glen McIntyre
Squatting like an ARVN: mini-reunion host Woody Mitchell

Steve Alford, Marcie Alford, Woody Mitchell

Lilly and Gene Breslin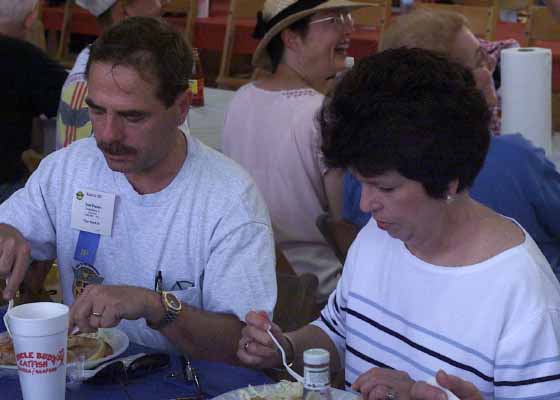 Tom and Carolyn Dunno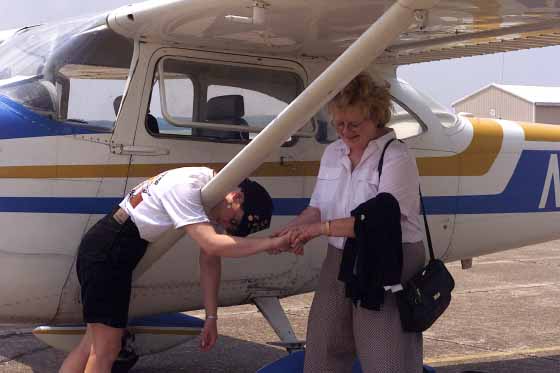 One of VHPA's "Little Sisters", Julie Kink, has her pulse taken by Judy Schueckler
after Julie's first time at the controls of an airplane, a rented Cessna 172.
Julie's brother, WO David Kink, C/1/9 1Cav was KIA 8/3/69.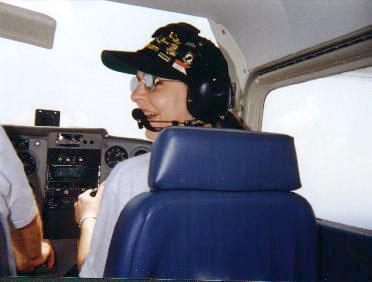 Julie about to perform a barrel roll. :-)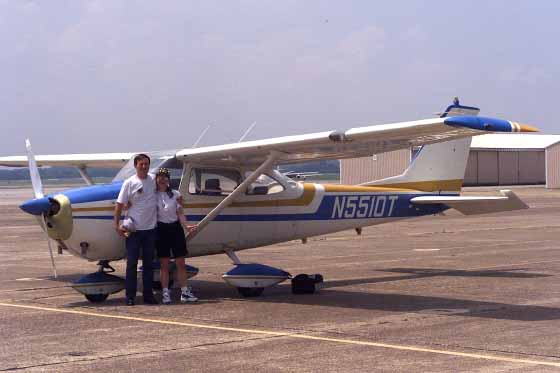 Jim Schueckler (Polecat 356) stands proudly with his little sister Julie Kink.
flewhuey@FrontierNet.net 09Jul1999