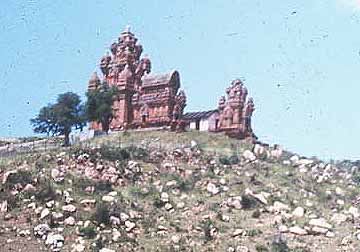 Cham temple between Phan Rang and the village of Thap Cham.
We called it Phan Rang Cham Ly, and many of us thought it was a Buddhist temple, but I was corrected by Charlie Revie:
"The Cham were in charge several hundred years ago and the Viets conquered them but they remain ethinically separate from the Viets. Small point to us but large point to them. "
Photo by Jerry Berry, 3/506/101.
flewhuey@FrontierNet.net 21Sep98