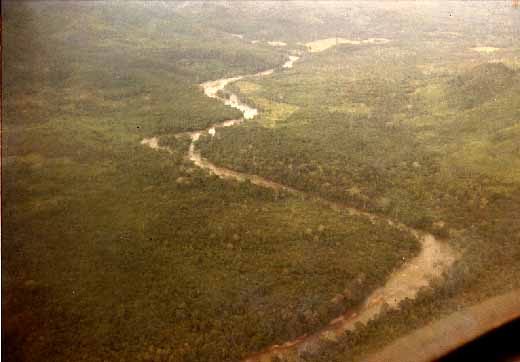 Song La Na River, AO of the Polecats and Tiger Sharks.
This river seemed to make right-angle turns only. In this area, the VC and NVA had set helicopter booby-traps, mines or grenades that would be triggered by branches moving because of rotor wash.

This area was on the far side of the "Toilet Bowl".

Photo by Jim Schueckler.
---
flewhuey@FrontierNet.net 21Sep98