Planetary Imaging: Jupiter

"First Lights" with the Neximage Solar System Imager (and other devices as noted).

Images will be posted as the leaning curve is climbed.


Jupiter
Below: 1st Neximage image May 31, 2005
Prime focus using Dynascope RV-6 6" Reflector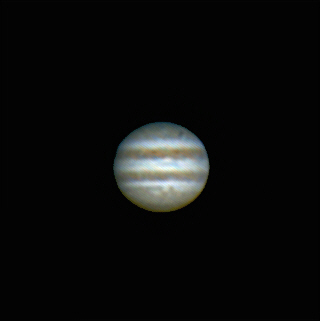 Below: Jupiter Double Shadow Transits
Shadow of Europa followed by that of Io , June 2, 2005

Wisconsin Observers Weekend
( 7 frames included, final two omitted due to poor focus)
Note: Some anti-virus programs may block Java Animation, you should be able to override this option.