The Eastern Bird Banding Association
announces the publication of its first Monograph :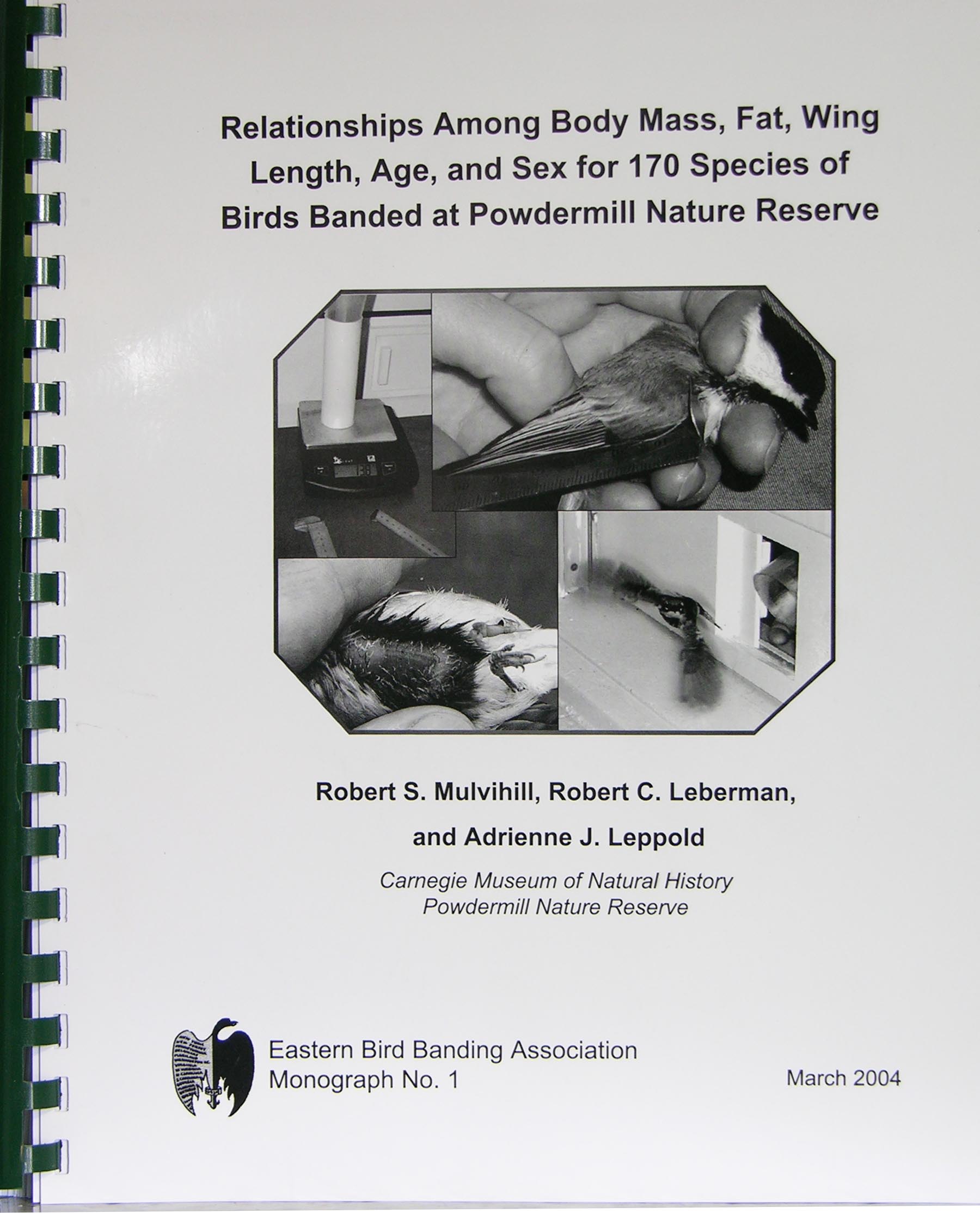 This monograph summarizes and uses statistical analyses of large amounts of biological data on North American species of birds and is specifically designed to foster their use by other researchers. Hopefully, it will serve the needs of many researchers and encourage others who possess similar data to summarize and analyze them. (Funding was provided by the Eastern Bird Banding Association; additional funding by the Carnegie Museum of Natural History.)
The monograph contains 184 pages including Introduction, Methods (data analysis and statistical analysis); Acknowledgements; Descriptive Statistics; Graphs and Statistical Analysis; Appendix 1. showing seasonal composition (percent) of samples of birds analyzed for this study, Appendix 2. summary of results of one-way ANOVAs for age and sex on body mass and wing length, Appendix 3. wing length cutoffs based on birds sexed by physical evidence; Literature Cited; Index of Scientific Names; Index of Common Names.
Copies are available from Elaine Mease, 2366 Springtown Hill Road, Hellertown, PA 18055
Phone: 1-610-346-7754, Please call this number for credit card orders Visa or Mastercard;
$15.00 plus U.S. postage $2.50 (PA residents must add 6% sales tax); Canadian postage $5.50, Foreign postage, contact Elaine Mease.

---