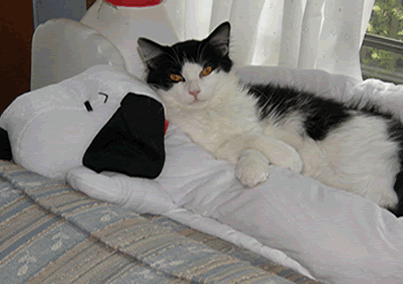 Hi! My name is Ralph the Cat and this is my webpage. This page will contain some of my best pictures and my best thoughts. Check back often.
This is one of my favorite places to sleep. One of my staff persons loves Snoopy.
I came to live in this house because I wanted to live indoors and living outdoors was too dangerous for me. In three years, I have trained my staff assistants to address my every whim. They don't mind because they think I am cute. Of course, they are right.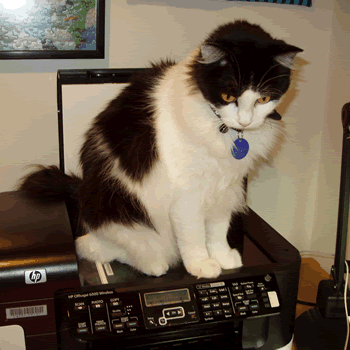 I am fascinated by copy machines and printers. I like to watch the paper go through the machine. I like to do "selfies" on the copier since I don't have a cell phone or a camera.