<![if !vml]>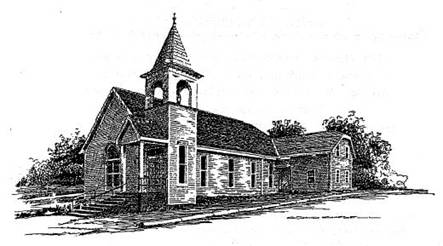 <![endif]>

Established in 1899
Listed on the National Register of Historic Places
ALGOOD UMC HOMEPAGE
Welcome to the Algood United Methodist Church Web site!
MINISTRIES
This church is an active participant in the worldwide mission of the United Methodist Church, supporting schools, colleges, hospitals, new churches, national emergencies, foreign missions and overseas relief.
In response to the love of God, we are committed to ecumenical, servant ministries through support for community building efforts including Celebration of Life Fund, Algood School activities, Helping Hands of Putnam County, the annual Upper Cumberland Quilt Festival,   Habitat for Humanity and the Boy and Girl Scouts of America.
STATEMENT OF FAITH
The Algood United Methodist Church affirms faith in God the Father, Jesus Christ His Only Son, Thy Holy Spirit, The Church, Forgiveness of Sins and the Saving Grace of God, The Resurrection, Life Everlasting.
We also believe that God is infinite in wisdom, power and love, and Jesus Christ came to show forth God's love for the entire world.  He died for all persons.  No one was left out.
All have sinned and fallen short of the Glory of God and need a divine Savior who can say, "Thy sins, which are many, are forgiven."
MISSION STATEMENT
The mission of the Algood United Methodist Church is to make disciples of Jesus Christ by proclaiming the Good News of God's grace, by nurturing one another in Christian living, by sending persons into the world to live lovingly and justly, by continuing the servant ministries of Christ and by seeking leadership of the Holy Spirit.